Celebrate National Wellness Month With IV Therapy
Aug 1, 2022
Blog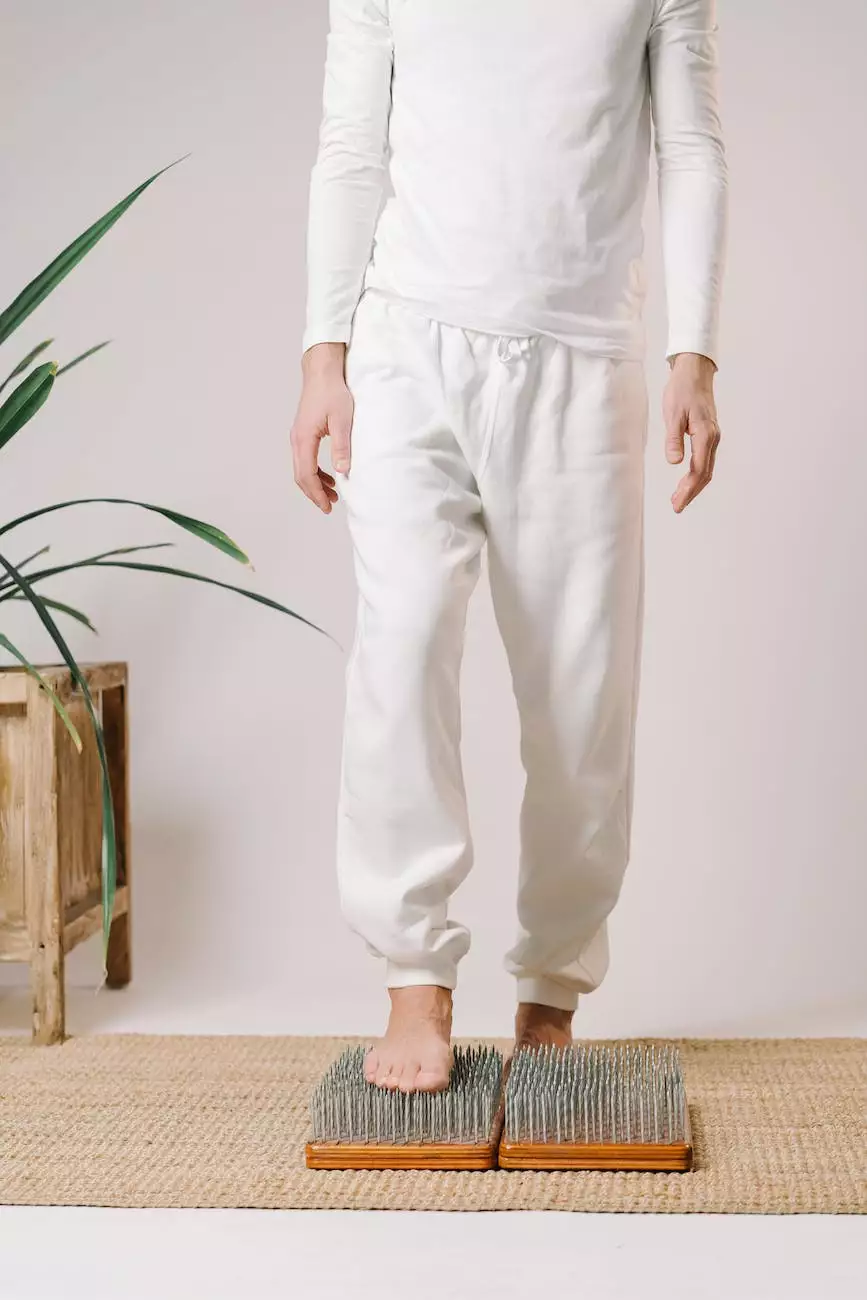 Introduction
Welcome to Mindful Minerals, your trusted partner in promoting wellness and enhancing your overall well-being. In celebration of National Wellness Month, we are excited to share with you the incredible benefits of IV therapy. As a cutting-edge approach to healthcare, IV therapy offers a variety of applications and advantages. Join us on this journey to discover how IV therapy can help you stay well and thrive.
The Benefits of IV Therapy
IV therapy is an innovative treatment that delivers essential nutrients, vitamins, and minerals directly into your bloodstream. By bypassing the digestive system, IV therapy ensures optimal absorption and utilization of these vital substances. The benefits of IV therapy are numerous, including:
Increased energy levels and improved vitality
Enhanced immune system
Improved hydration and overall well-being
Faster recovery from illness, exhaustion, or jet lag
Boosted cognitive function and mental clarity
Reduced stress and anxiety
Relief from various chronic conditions
Detoxification and elimination of harmful toxins
The Process of IV Therapy
IV therapy is a safe and efficient procedure that involves the administration of nutrients intravenously. Our highly skilled practitioners at Mindful Minerals will guide you through each step of the process, ensuring a comfortable and relaxing experience:
Comprehensive Evaluation: Before starting IV therapy, our experienced team will conduct a thorough evaluation of your medical history, current health condition, and specific wellness goals. This evaluation enables us to tailor the treatment according to your unique needs.
Personalized Treatment Plan: Based on your evaluation, our practitioners will design a personalized IV therapy plan that addresses your specific deficiencies, supports your goals, and optimizes your overall well-being.
Assured Safety and Sterility: At Mindful Minerals, we strictly adhere to the highest safety and sterility standards. Our state-of-the-art facilities and well-trained professionals ensure a risk-free and sterile environment for your IV therapy sessions.
Comfortable Administration: During the administration of IV therapy, you will be seated in a cozy and tranquil setting. Our compassionate staff will monitor your progress and assist you in any way necessary, ensuring your utmost comfort throughout the treatment.
Customized Follow-Up: After each session, our team will provide you with personalized aftercare instructions to maximize the benefits of IV therapy. We are committed to supporting you in your wellness journey beyond the treatment session.
IV Therapy Applications
IV therapy offers a wide range of applications, targeting different aspects of your health and well-being. At Mindful Minerals, we offer the following IV therapy applications:
1. Energy Boost IV:
This powerful blend of vitamins, minerals, and amino acids is specifically designed to enhance your energy levels, combat fatigue, and revitalize your body and mind. Say goodbye to sluggishness and embrace renewed energy with our Energy Boost IV.
2. Immune Boost IV:
Give your immune system the boost it needs to fight off infections and illnesses with our Immune Boost IV therapy. Packed with immune-boosting vitamins and antioxidants, this treatment strengthens your body's defenses, keeping you healthy and resilient.
3. Hydration Therapy:
Proper hydration is crucial for optimal bodily function. Our Hydration Therapy replenishes your body's fluids and electrolytes, revitalizing your cells and promoting overall well-being. Whether you're recovering from physical exertion or seeking a refreshing boost, Hydration Therapy is the perfect choice.
4. Anti-Aging IV:
Reverse the signs of aging and rejuvenate your skin from within with our Anti-Aging IV therapy. This specialized treatment combines potent antioxidants, vitamins, and collagen-boosting substances to restore your youthful glow and promote long-lasting skin health.
5. Stress Relief IV:
Unwind and relax with our Stress Relief IV therapy. This calming treatment incorporates essential nutrients and vitamins that assist in alleviating stress, reducing anxiety, and promoting a sense of calmness and well-being. Let go of tension and embrace a state of tranquility with our Stress Relief IV.
Conclusion
Celebrate National Wellness Month by embracing the remarkable benefits of IV therapy. Mindful Minerals is dedicated to helping you achieve optimal well-being and true vitality. Our advanced IV therapy treatments, administered by our skilled practitioners, will empower you to overcome deficiencies, revitalize your body and mind, and stay well. Take the first step towards a healthier and happier life by experiencing the transformative power of IV therapy with Mindful Minerals.