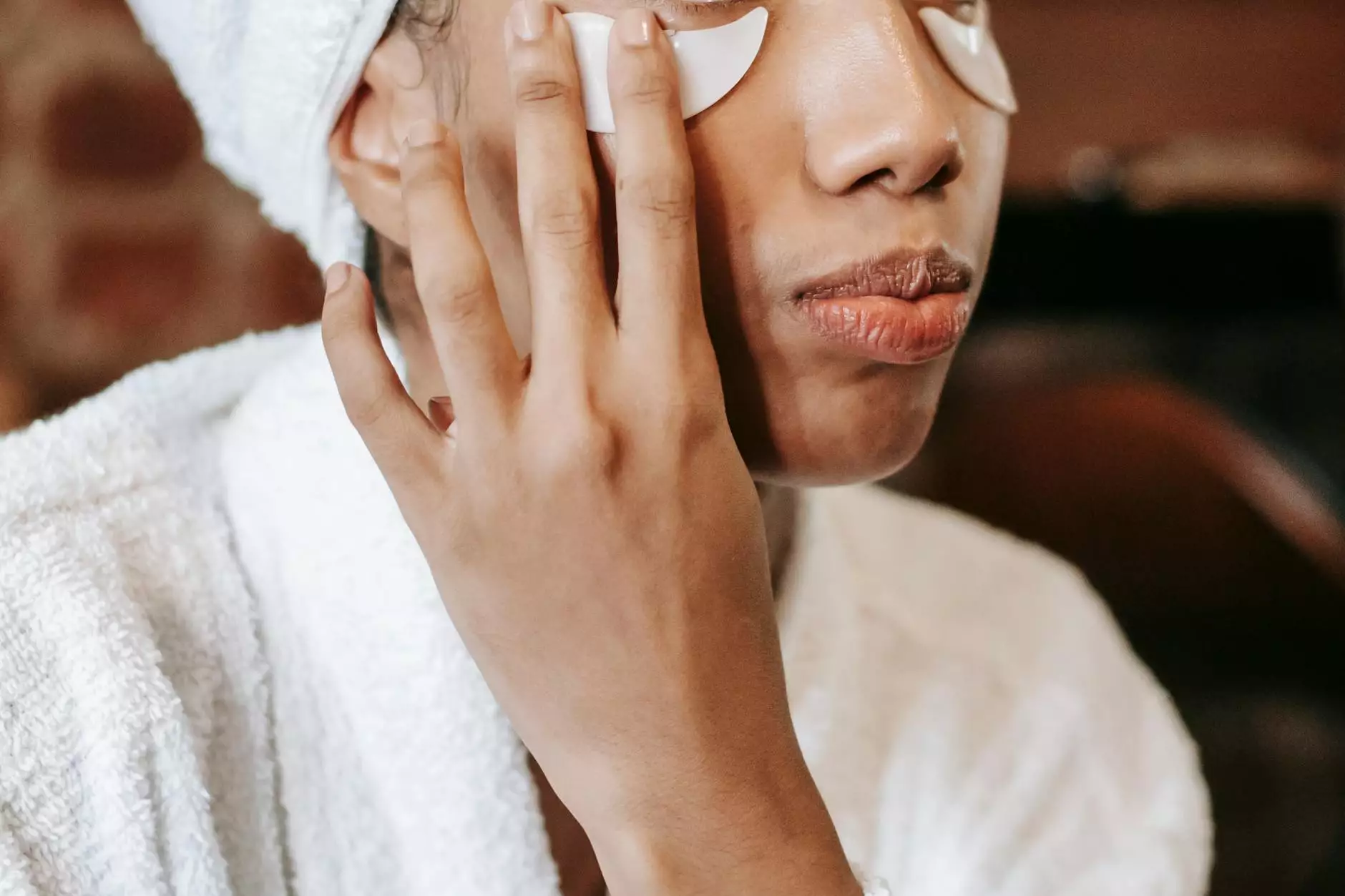 Welcome to Mindful Minerals, the leading provider of forehead and brow lift procedures in Gainesville, FL. If you're looking to enhance your facial features and achieve a more youthful and refreshed appearance, you've come to the right place. Dr. John W. Tyrone, our highly skilled and experienced surgeon, offers both surgical and non-surgical options to cater to your specific needs and desired results.
Why Choose Mindful Minerals?
When it comes to facial procedures, we understand that you deserve nothing but the best. Here at Mindful Minerals, we are committed to providing top-notch care and delivering exceptional outcomes. Here are several reasons why you should choose us for your forehead and brow lift:
1. Expert Surgeon
Dr. John W. Tyrone is a renowned expert in the field of cosmetic surgery. With years of experience and countless successful procedures, he possesses the knowledge and expertise to perform forehead and brow lift surgeries with precision and artistry. His exceptional skills and attention to detail ensure that you receive natural-looking results that harmonize with your unique facial features.
2. Customized Treatment Plans
At Mindful Minerals, we believe in the importance of tailoring the treatment to each patient's individual needs. During your initial consultation, Dr. Tyrone will carefully assess your facial structure, discuss your aesthetic goals, and recommend the most suitable approach for your forehead and brow lift. Whether you require a surgical brow lift or a non-surgical treatment using injectables, our team will create a personalized treatment plan to address your concerns.
3. Advanced Techniques and Technology
We stay at the forefront of cosmetic procedures, employing the latest surgical techniques and state-of-the-art technology. Dr. Tyrone utilizes advanced methods, such as endoscopic brow lift and ultrasound-assisted brow lift, to achieve optimal results with minimal scarring and downtime. Our commitment to innovation ensures that you benefit from the most advanced and effective treatments available in the field.
4. Comprehensive Support
At Mindful Minerals, we prioritize your comfort and safety throughout your entire journey. Our team of dedicated professionals will guide you through every step of the process, from the initial consultation to the post-operative care. We provide detailed pre-operative instructions, ensure thorough follow-ups, and are always available to address any concerns or questions you may have. Your satisfaction and well-being are our utmost priorities.
The Forehead & Brow Lift Procedure
The forehead and brow lift procedure is designed to correct sagging brows, deep forehead creases, and drooping eyelids to restore a more youthful and rejuvenated appearance to the upper face. Dr. Tyrone will discuss the specifics of the procedure during your consultation, but here is an overview of the typical process:
1. Consultation and Planning
During your initial consultation, Dr. Tyrone will evaluate your facial structure, discuss your desired outcomes, and explain the potential options available to you. He will take into account factors such as your skin condition, bone structure, and overall health to develop a personalized treatment plan that suits your unique needs.
2. Anesthesia
Prior to the procedure, anesthesia will be administered to ensure your comfort and safety. Dr. Tyrone will determine the most appropriate type of anesthesia based on your individual case, which may include local anesthesia with sedation or general anesthesia.
3. Incision Placement
Dr. Tyrone will make carefully planned incisions either within the hairline or along the natural creases of the forehead, depending on the technique chosen. Great care is taken to ensure the incisions are discreet and well-concealed once healed.
4. Tissue Repositioning and Removal
Through the incisions, Dr. Tyrone will adjust the tissues of the forehead and brow, repositioning them to create a smoother, more elevated appearance. Excess skin and fat may also be removed to achieve the desired results.
5. Incision Closure and Recovery
After the necessary adjustments are made, the incisions will be carefully closed using sutures or other appropriate techniques. Dr. Tyrone will provide detailed instructions to ensure proper post-operative care and a smooth recovery process. Any discomfort or swelling experienced following the procedure can be managed with prescribed medication and cold compresses.
Contact Mindful Minerals Today
Are you ready to take the next step towards a more youthful and refreshed appearance? Contact Mindful Minerals today to schedule your consultation with Dr. John W. Tyrone. Our friendly and knowledgeable staff are here to answer all of your questions and assist you in your aesthetic journey. Unlock the potential of a brow lift procedure and regain your confidence with Mindful Minerals in Gainesville, FL.
Disclaimer
The information provided on this website is for general informational purposes only and does not constitute medical advice. Please consult with our experienced medical professionals to determine the most appropriate treatments for your individual needs.