ELLIS FAAS Eyes - Mascara
May 15, 2021
Makeup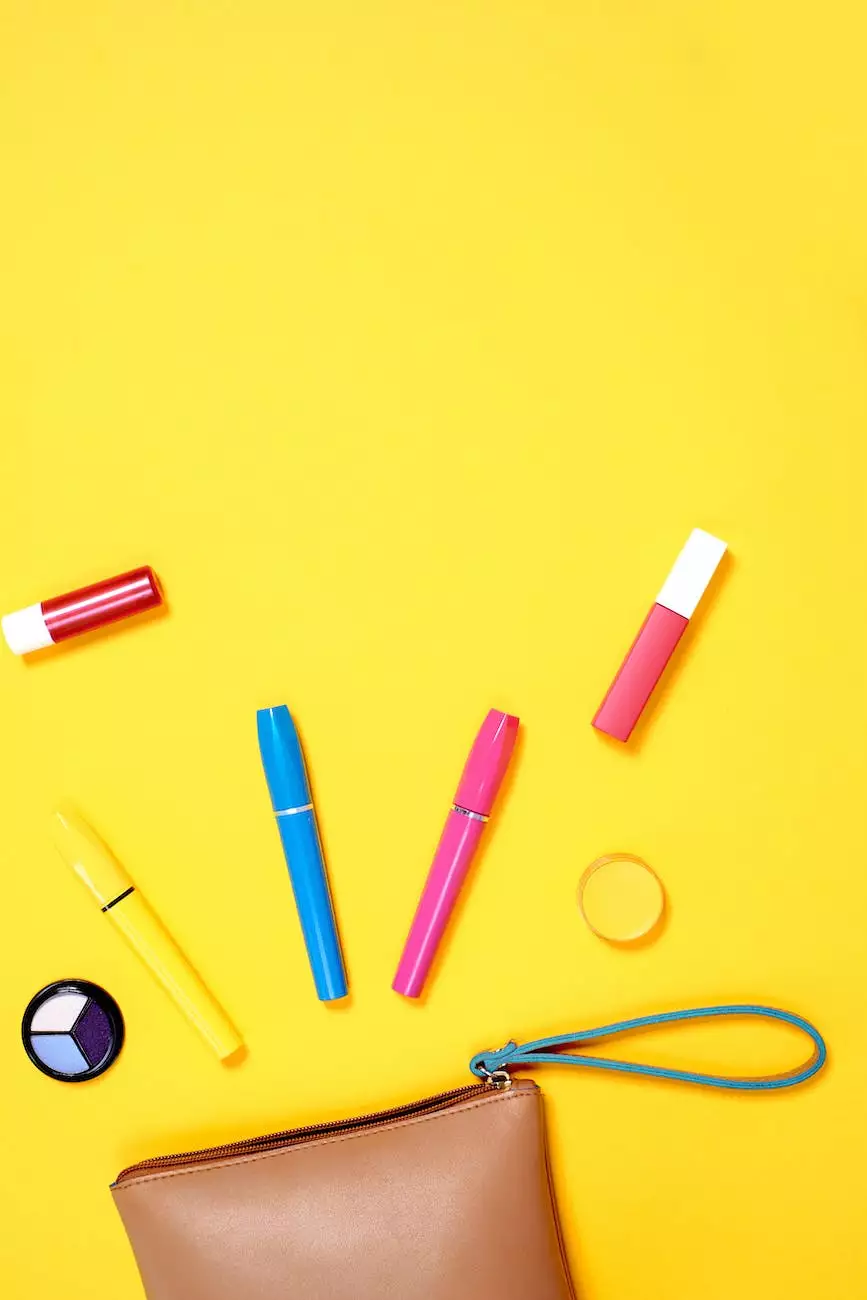 Discover the Ultimate Mascara Experience
Welcome to Mindful Minerals! If you're in search of the perfect mascara that combines unparalleled quality, innovative technology, and stunning results, look no further. Allow us to introduce you to ELLIS FAAS Eyes - Mascara, the game-changer in the beauty industry. With its exceptional formula, cutting-edge design, and incredible benefits, this mascara will elevate your lash game to new heights.
Unravel the Secrets of ELLIS FAAS Eyes - Mascara
What sets ELLIS FAAS Eyes - Mascara apart from its competitors is its superior formulation. Crafted with precision and expertise, this mascara combines nourishing ingredients, intense pigments, and state-of-the-art technology to deliver outstanding results. The innovative brush effortlessly coats each lash with a jet-black, long-lasting formula, providing maximum volume, length, and definition.
Key Features:
Intense Color: ELLIS FAAS Eyes - Mascara provides deep, rich color that enhances the natural beauty of your eyes. The pigments are carefully selected to create a dramatic look that lasts all day without smudging or fading.
Volume and Length: Experience lash transformation as this mascara instantly adds volume and length to even the shortest eyelashes. It effortlessly creates a feathery, yet glamorous effect that will leave everyone in awe of your stunning lashes.
Easy Application: The specially designed brush allows for precise, clump-free application. Its unique shape and bristle arrangement ensure that every lash is evenly coated, resulting in a flawless, professional finish.
Nourishing Formula: ELLIS FAAS Eyes - Mascara goes beyond enhancing your lashes' appearance. Enriched with nourishing ingredients, it conditions and strengthens your lashes, promoting healthier growth and minimizing breakage.
Long-Lasting: Say goodbye to midday touch-ups. This mascara has excellent longevity, staying in place throughout the day and evening, ensuring your lashes look fantastic from morning till night.
Why Choose ELLIS FAAS Eyes - Mascara?
When it comes to mascara, you deserve nothing but the absolute best. ELLIS FAAS Eyes - Mascara combines innovation, quality, and stunning results, making it the perfect addition to your beauty routine. Here's why you should choose ELLIS FAAS Eyes - Mascara:
Expertly Developed:
ELLIS FAAS, renowned for its revolutionary cosmetics, has meticulously crafted this mascara to meet the highest standards. With a team of experts dedicated to creating exceptional products, you can trust that ELLIS FAAS Eyes - Mascara is the result of years of research and innovation.
Unmatched Quality:
ELLIS FAAS prides itself on using only the finest ingredients. The mascara's formula is free of harmful chemicals and irritants, making it suitable for even the most sensitive eyes. Rest assured knowing that ELLIS FAAS Eyes - Mascara not only enhances your lashes' appearance but also cares for their health.
Cruelty-Free and Vegan:
Mindful Minerals is committed to ethical beauty. ELLIS FAAS Eyes - Mascara is cruelty-free and vegan, ensuring that no animals are harmed during the production process. By choosing this mascara, you support a brand that values compassion and sustainability.
Unlock a World of Possibilities with ELLIS FAAS Eyes - Mascara
With ELLIS FAAS Eyes - Mascara, the possibilities are endless. Achieve the mesmerizing look you've always dreamed of, whether it's a natural, everyday enhancement or a bold, glamorous statement. Say goodbye to dull lashes and hello to the captivating beauty of voluminous, lengthened, and defined eyes.
Experience the ELLIS FAAS Difference
Join the countless beauty enthusiasts who have fallen in love with ELLIS FAAS Eyes - Mascara. Unlock a world of confidence, charisma, and captivating beauty. Discover the true potential of your lashes with this exceptional mascara that stands out from the crowd.
Shop now at Mindful Minerals and treat yourself to the revolutionary ELLIS FAAS Eyes - Mascara – the ultimate game-changer in the world of beauty.