ELLIS FAAS Lips - Glazed Lips
Feb 10, 2018
Makeup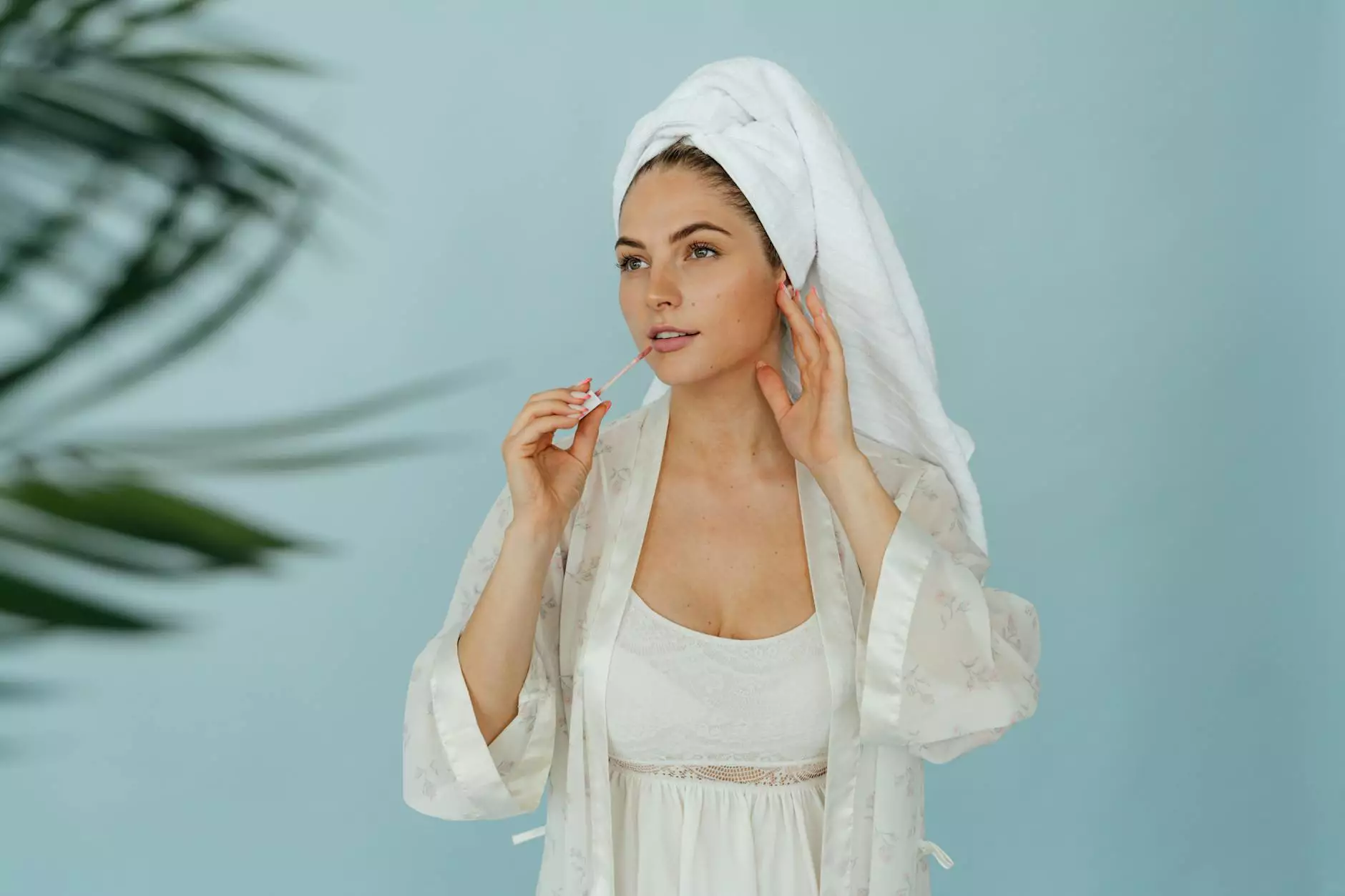 Experience the Mesmerizing ELLIS FAAS Lips - Glazed Lips Collection
Welcome to Mindful Minerals, your go-to destination for premium beauty products. We pride ourselves in offering the most exquisite makeup collections, and the ELLIS FAAS Lips - Glazed Lips collection is no exception. Elevate your look with our range of high-quality and long-lasting lipsticks that are sure to leave you feeling confident and glamorous.
Discover Your Perfect Pout
At Mindful Minerals, we understand the importance of finding the perfect lipstick that not only complements your unique features but also provides unparalleled comfort. With the ELLIS FAAS Lips - Glazed Lips collection, achieving the perfect pout has never been easier. Our lipsticks are carefully formulated to deliver intense color payoff while nourishing and hydrating your lips. Whether you're going for a bold and vibrant look or a subtle and natural finish, we have a shade to suit every occasion.
Unleash Your Creativity
Express your individuality and creativity with the wide range of shades available in the ELLIS FAAS Lips - Glazed Lips collection. From classic reds and pinks to daring purples and browns, our lipsticks offer endless possibilities for you to experiment and create stunning looks. Whether you're heading to a red carpet event or a casual brunch with friends, our lipsticks will ensure your lips steal the show.
Long-Lasting and Comfortable Wear
Forget about constant touch-ups throughout the day. Our ELLIS FAAS Lips - Glazed Lips lipsticks are designed to stay put, providing you with long-lasting wear that withstands any occasion. The innovative formula glides effortlessly onto your lips, creating a smooth and even application. Say goodbye to feathering, smudging, or drying out – our lipsticks will keep your lips looking flawless and feeling comfortable all day long.
The ELLIS FAAS Difference
ELLIS FAAS is renowned in the beauty industry for its commitment to excellence. The Glazed Lips collection combines cutting-edge technology with luxurious ingredients, resulting in lipsticks that deliver unparalleled results. Each shade in the collection is carefully curated to provide the perfect balance of vibrancy and sophistication, guaranteeing a show-stopping look every time you apply.
Quality You Can Trust
At Mindful Minerals, we prioritize quality and customer satisfaction above all else. We handpick the brands we offer, ensuring that each product meets our stringent standards. The ELLIS FAAS Lips - Glazed Lips collection is no exception, showcasing the brand's dedication to creating lipsticks that are both visually stunning and long-lasting. When you choose ELLIS FAAS, you're choosing a brand trusted by professionals and beauty enthusiasts alike.
Your Journey to Luscious Lips Starts Here
Indulge yourself in the mesmerizing world of lipsticks with the ELLIS FAAS Lips - Glazed Lips collection. Browse our extensive range of shades and find the perfect match for your unique style. Elevate your makeup game and let your lips take center stage. Shop the collection today at Mindful Minerals, your destination for all things beauty.