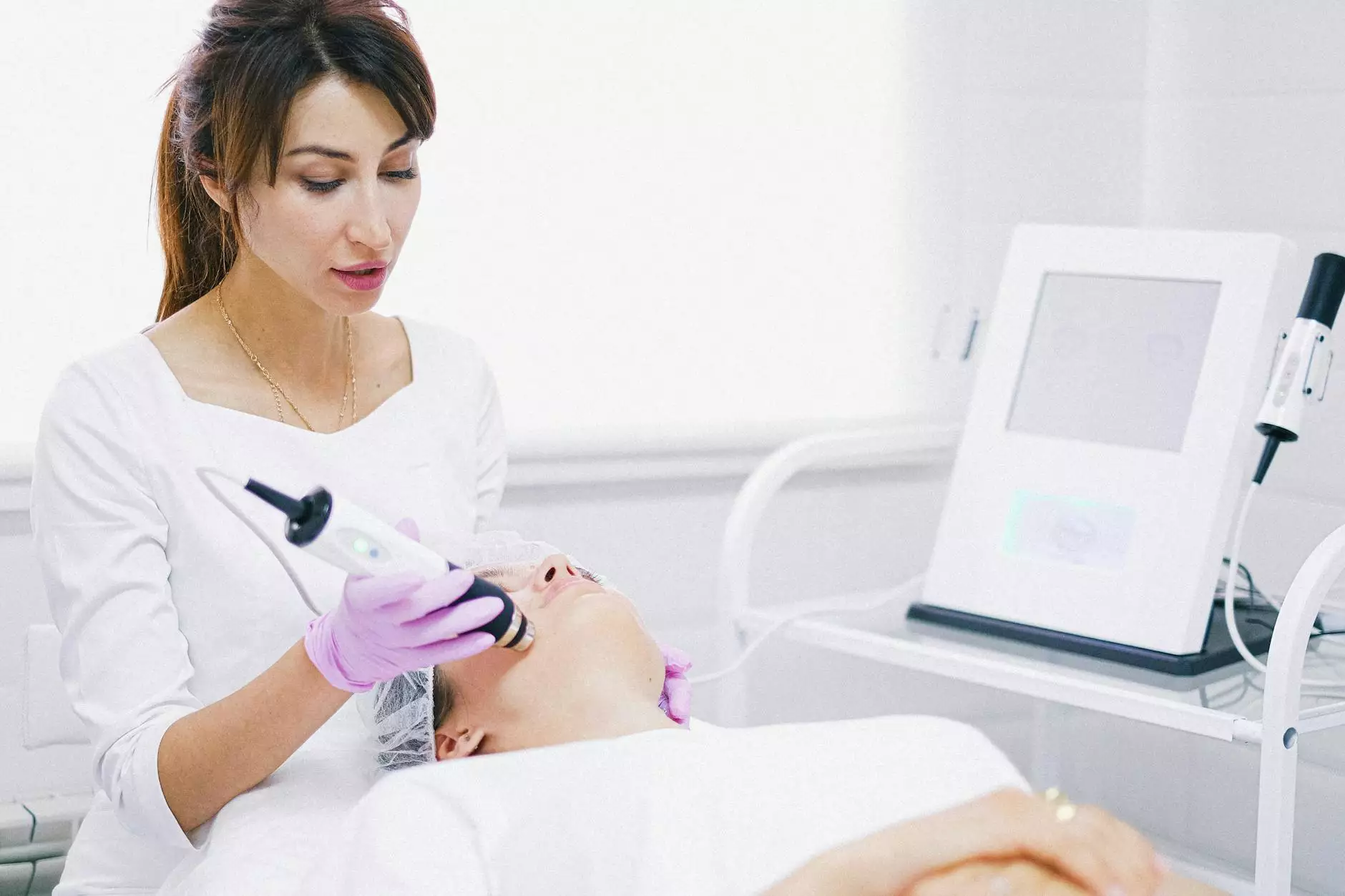 Welcome to Mindful Minerals, where Dr. Melissa Marks offers cutting-edge Erbium Laser Treatment to address a wide range of skin conditions and provide you with enhanced skin rejuvenation. As a result of her extensive experience and expertise in the field, Dr. Marks has established herself as a trusted name in the realm of dermatology.
What is Erbium Laser Treatment?
Erbium Laser Treatment, also known as Erbium YAG laser resurfacing, is a revolutionary skin rejuvenation technique that utilizes laser technology to improve the overall texture, tone, and appearance of the skin. This minimally invasive treatment harnesses the power of laser energy to remove damaged skin cells, stimulate collagen production, and promote the growth of new, healthier skin cells.
How Does Erbium Laser Treatment Work?
During Erbium Laser Treatment, the laser emits high-energy light pulses that are precisely targeted to the affected areas of your skin. The laser energy is absorbed by water in the skin cells, which allows for the gentle ablation or removal of the damaged outermost skin layers. This process facilitates the natural healing response of the skin, promoting the growth of fresh, revitalized skin.
Benefits of Erbium Laser Treatment
Erbium Laser Treatment offers a multitude of benefits for individuals seeking to improve the appearance and health of their skin. Some of the key advantages of this innovative treatment include:
Improved Skin Texture: Erbium Laser Treatment effectively smooths out rough skin, reducing the appearance of wrinkles, fine lines, and acne scars.
Evens Skin Tone: This advanced laser treatment can address uneven skin tone, hyperpigmentation, and age spots, resulting in a more even, radiant complexion.
Minimally Invasive: Unlike traditional surgical procedures, Erbium Laser Treatment is a non-surgical, minimally invasive approach to skin rejuvenation. This means shorter recovery times and minimal discomfort.
Stimulates Collagen Production: By stimulating collagen production deep within the skin, Erbium Laser Treatment effectively enhances skin elasticity and firmness, resulting in a more youthful appearance.
Quick and Convenient: With its efficient treatment process, Erbium Laser Treatment allows for minimal downtime, enabling you to quickly resume your daily activities.
Conditions Treated with Erbium Laser
Erbium Laser Treatment is incredibly versatile and can effectively address a wide range of skin conditions. Dr. Melissa Marks employs Erbium Laser Treatment to treat the following:
1. Acne Scars
For individuals who have suffered from acne in the past, Erbium Laser Treatment can significantly minimize the appearance of acne scars, helping you achieve a smoother complexion and increased self-confidence.
2. Wrinkles and Fine Lines
As we age, wrinkles and fine lines inevitably develop. Erbium Laser Treatment targets these visible signs of aging, stimulating collagen production to smooth out wrinkles and restore a more youthful look to your skin.
3. Hyperpigmentation
Hyperpigmentation refers to irregular darkening of certain areas of the skin, often caused by sun damage or hormonal changes. Erbium Laser Treatment can effectively target these pigmented areas, restoring even skin tone and texture.
4. Age Spots
Age spots, also known as liver spots or sunspots, are flat, brown spots that commonly appear as a result of sun exposure and aging. Erbium Laser Treatment can effectively lighten and improve the appearance of age spots, giving your skin a more youthful and rejuvenated look.
5. Sun Damaged Skin
Long-term exposure to harmful UV rays can lead to significant damage to your skin. Erbium Laser Treatment can help reverse the effects of sun damage, improving skin texture and reducing the risk of skin conditions associated with prolonged sun exposure.
6. Uneven Skin Texture
Uneven skin texture can be caused by a variety of factors, such as acne, scarring, or even genetics. Erbium Laser Treatment effectively resurfaces the skin, resulting in a smoother texture and improved overall appearance.
7. Dull Skin
If your skin has lost its natural glow and appears dull, Erbium Laser Treatment can help revive your complexion, revealing a more radiant and youthful-looking skin.
Trust Your Skin to Dr. Melissa Marks at Mindful Minerals
When it comes to your skin, it is essential to entrust its care to a skilled and experienced professional. Dr. Melissa Marks, a renowned dermatologist, offers unparalleled expertise in Erbium Laser Treatment at Mindful Minerals. With a commitment to personalized care and exceptional results, Dr. Marks is dedicated to helping you achieve your skincare goals and regain your confidence.
Contact Mindful Minerals today to schedule your consultation with Dr. Melissa Marks and discover how Erbium Laser Treatment can transform your skin.