Skin Care Fundamentals
Aug 28, 2023
Skincare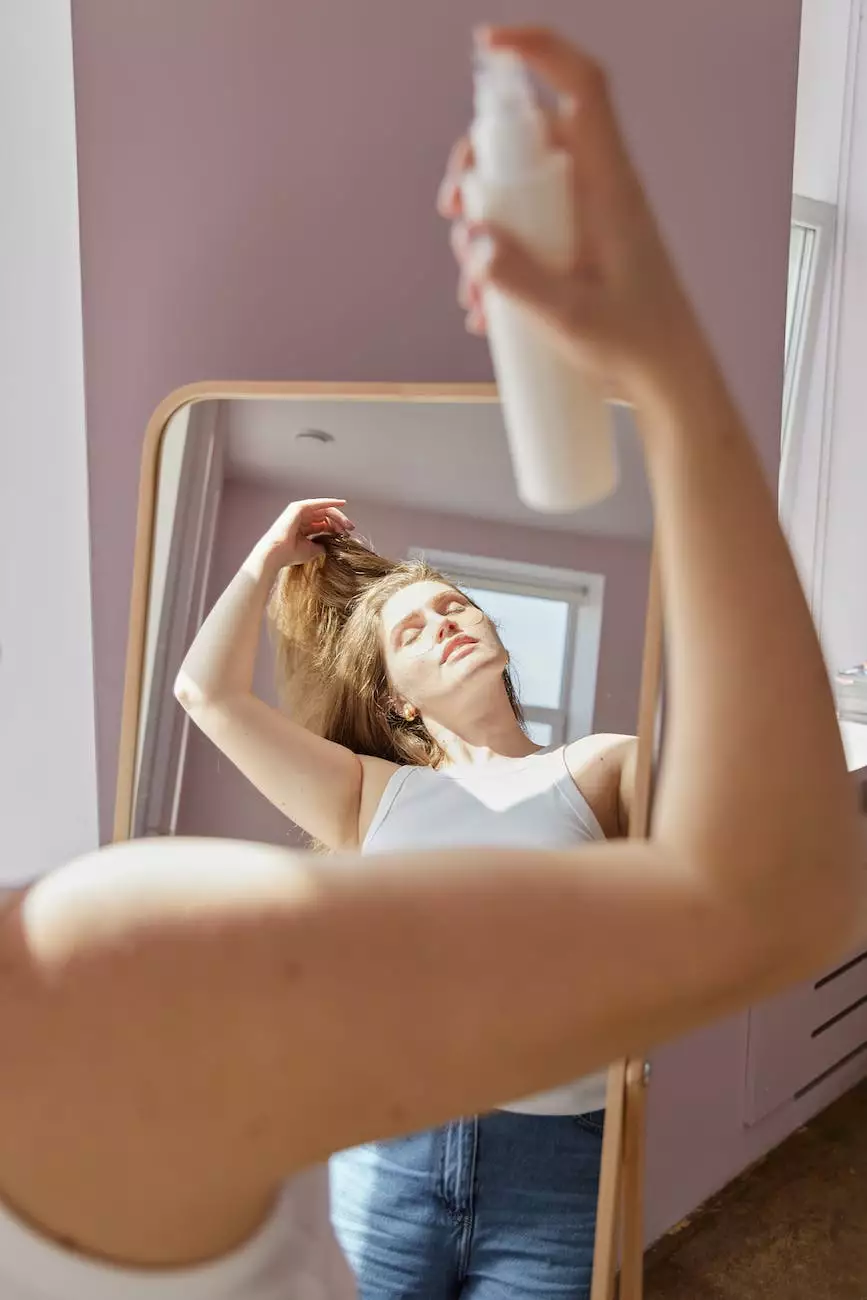 Introduction
Welcome to Mindful Minerals, your ultimate destination for achieving clear and healthy skin. With our extensive knowledge and expertise in natural skin care, we are dedicated to providing you with the best products and information to transform your skin care routine. Here, we will introduce you to the skin care fundamentals that will help you achieve radiant and blemish-free skin.
The Importance of a Solid Skin Care Routine
Having a solid and consistent skin care routine is essential for maintaining the health and appearance of your skin. It acts as a preventive measure against common skincare concerns such as acne, dryness, and signs of aging. By following a proper skin care routine, you can effectively cleanse, nourish, and protect your skin from external aggressors, leading to a clearer and more youthful complexion.
Cleansing Techniques
One of the fundamental steps of a skin care routine is proper cleansing. It is crucial to remove dirt, excess oil, and impurities that accumulate on the skin throughout the day. We recommend using gentle cleansers that suit your skin type. Whether you have oily, dry, or sensitive skin, Mindful Minerals offers a wide range of natural cleansers that will effectively cleanse your skin without stripping away its natural oils.
Choosing the Right Cleanser
When selecting a cleanser, consider your skin's specific needs. For oily or acne-prone skin, opt for cleansers that contain ingredients such as salicylic acid or tea tree oil to help control excess oil and unclog pores. Those with dry or sensitive skin should look for gentle and hydrating cleansers that provide nourishment without causing irritation. At Mindful Minerals, we understand the importance of individualized skin care, which is why we offer cleansers tailored to various skin types and concerns.
Exfoliation and its Benefits
Exfoliation is a vital step in any skin care routine as it helps remove dead skin cells, unclog pores, and promote cell turnover. Regular exfoliation can reveal a fresh and glowing complexion. At Mindful Minerals, we offer a range of exfoliants that are formulated with natural ingredients like fruit enzymes and gentle microbeads, ensuring a gentle yet effective exfoliation experience.
The Correct Way to Exfoliate
Proper exfoliation involves applying the product in gentle circular motions, focusing on areas prone to congestion such as the nose and chin. Avoid over-exfoliating as it can lead to skin irritation. Twice a week is a general guideline for most skin types, but adjust the frequency based on your skin's response. Remember to follow with a moisturizer to replenish the skin's hydration levels after exfoliation.
Moisturizing for Hydrated and Supple Skin
Moisturizing is crucial for maintaining hydrated and supple skin. It helps to restore moisture, prevent water loss, and protect the skin's natural barrier. Mindful Minerals offers a diverse range of moisturizers that cater to different skin types, ensuring optimum hydration and nourishment.
Choosing the Perfect Moisturizer
Consider your skin type and concerns when selecting a moisturizer. For oily or combination skin, water-based or gel moisturizers are ideal as they provide hydration without heaviness. Dry skin benefits from richer creams or oils that provide intense moisture. Those with sensitive skin should opt for fragrance-free and hypoallergenic formulations. At Mindful Minerals, our moisturizers are carefully crafted to address specific skin concerns, ensuring maximum effectiveness and compatibility.
Sun Protection for Healthy Skin
Protecting your skin from harmful UV rays is essential to maintain its health and prevent premature aging. Mindful Minerals offers a range of sunscreen products that provide broad-spectrum protection and are enriched with natural ingredients to nourish your skin.
Choosing the Right SPF
When selecting a sunscreen, consider your skin type and the level of sun exposure. Opt for a broad-spectrum sunscreen with an SPF of 30 or higher for everyday use. If you'll be spending a significant amount of time outdoors or in direct sunlight, a higher SPF is recommended. Our sunscreens provide excellent sun protection while being gentle on the skin, making them suitable for all skin types.
Conclusion
By incorporating these skin care fundamentals into your daily routine, you can achieve clear, healthy, and radiant skin. Mindful Minerals is dedicated to providing you with the best products and information to help you take control of your skin care journey. Explore our comprehensive range of natural skin care products and unlock the true potential of your skin.