CoolSculpting® Elite at John W. Tyrone, MD, PLLC | Mindful Minerals
Jan 15, 2019
Body Sculpting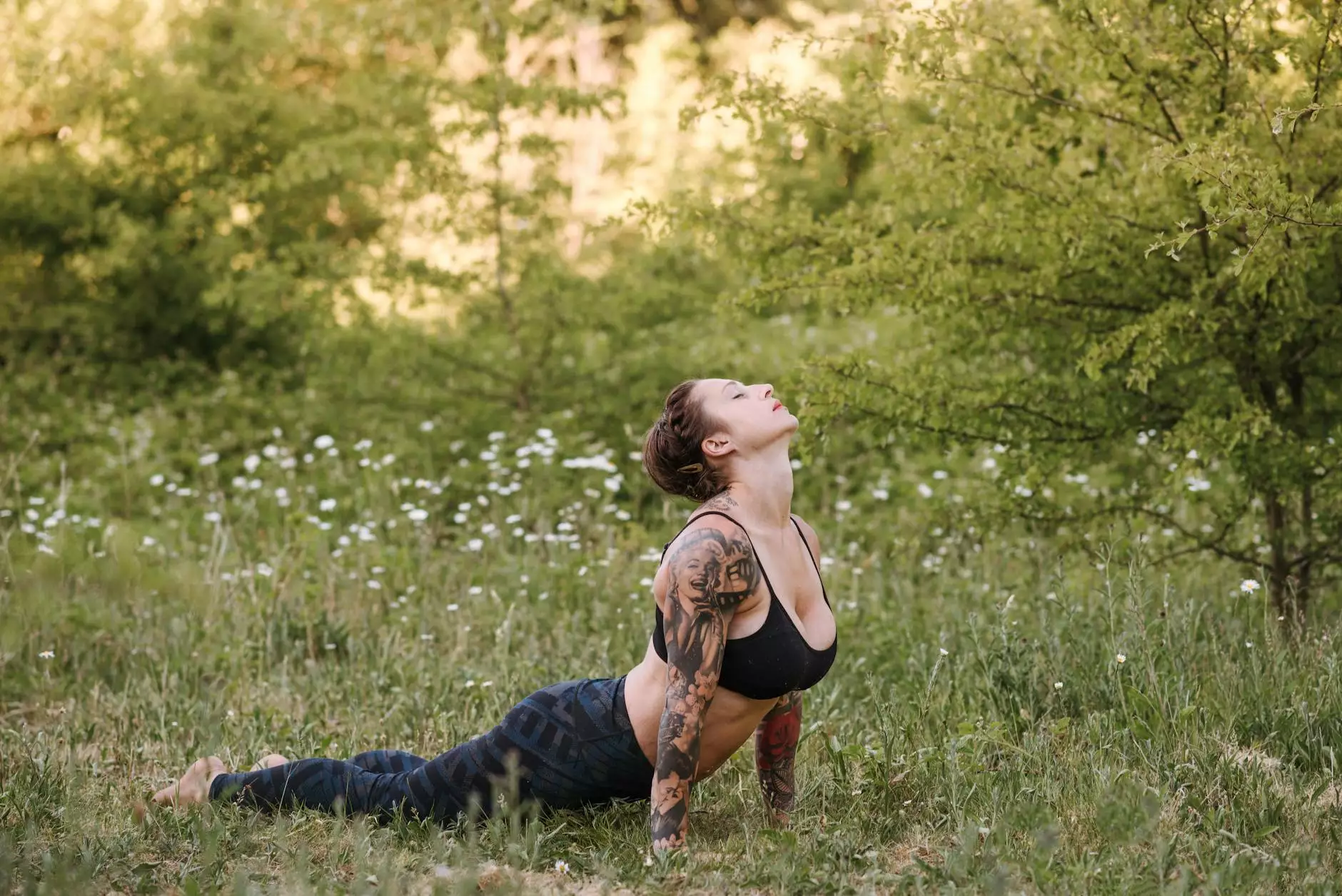 The Revolutionary Non-Surgical Body Contouring Solution
CoolSculpting® Elite is a cutting-edge non-surgical procedure that allows you to shape your body, sculpt your curves, and achieve the physique you desire without any invasive measures. At John W. Tyrone, MD, PLLC, we offer this highly sought-after treatment that helps you feel confident, comfortable, and beautiful in your own skin.
Understanding CoolSculpting® Elite
CoolSculpting® Elite uses a unique technology known as cryolipolysis to target and eliminate stubborn fat cells. Unlike traditional weight loss methods, such as diet and exercise, CoolSculpting® Elite focuses on specific areas of your body to reduce unwanted fat without surgery or downtime.
During the treatment, controlled cooling is applied to the targeted area, freezing the fat cells without harming the surrounding tissues. Over time, your body naturally processes and eliminates the treated fat cells, revealing a more sculpted and toned appearance.
The Benefits of CoolSculpting® Elite
CoolSculpting® Elite offers numerous benefits, making it a popular choice among those seeking non-surgical body contouring solutions:
1. Non-Invasive Approach:
With CoolSculpting® Elite, you can achieve noticeable results without the need for surgical procedures, incisions, or anesthesia. This makes it an ideal option for individuals looking to enhance their body shape without the associated risks and downtime of surgery.
2. Targeted Fat Reduction:
By precisely targeting and freezing the fat cells in specific areas of your body, CoolSculpting® Elite allows for customized sculpting and contouring. Whether you want to reduce stubborn belly fat, love handles, thigh fat, or double chin, the treatment can address your unique concerns effectively.
3. Natural-Looking Results:
CoolSculpting® Elite provides gradual, natural-looking results that blend seamlessly with your existing body contours. The treated areas appear smoother, firmer, and more defined, helping you achieve a balanced and proportionate silhouette.
4. Minimal Downtime:
Unlike invasive surgical procedures, CoolSculpting® Elite requires minimal downtime. You can return to your regular activities immediately after the treatment, making it convenient for people with busy lifestyles.
The CoolSculpting® Elite Procedure
The CoolSculpting® Elite procedure at John W. Tyrone, MD, PLLC is performed by our team of highly skilled and experienced professionals. Here's what you can expect during your treatment:
1. Initial Consultation:
Prior to your CoolSculpting® Elite treatment, you will have a thorough consultation with our specialist. They will assess your body, discuss your goals, and create a personalized treatment plan to address your specific needs.
2. Treatment Session:
During the treatment, you will be comfortably positioned, and the CoolSculpting® Elite applicator will be placed on the targeted area. You may experience a mild cooling sensation as the device delivers controlled cooling to the fat cells.
3. Relaxation Time:
While CoolSculpting® Elite works its magic, you can sit back, relax, and enjoy some downtime. You can read a book, listen to music, catch up on your favorite TV shows, or simply take a nap. The procedure is painless, allowing you to unwind during the treatment session.
4. Post-Treatment Care:
After the CoolSculpting® Elite session, there is no need for recovery time or special care. You can immediately resume your regular daily activities, including work or exercise.
The Results: Sculpt Your Body with CoolSculpting® Elite
CoolSculpting® Elite provides noticeable, long-lasting results. Many of our clients experience significant fat reduction and enjoy a more contoured physique within a few weeks following the treatment. However, it's essential to remember that individual results may vary.
To achieve your desired body shape, multiple CoolSculpting® Elite sessions may be necessary. Our specialists will guide you through the recommended treatment plan based on your goals and unique body composition.
Why Choose CoolSculpting® Elite at John W. Tyrone, MD, PLLC
When it comes to your body, trust only the experts. John W. Tyrone, MD, PLLC offers exceptional CoolSculpting® Elite treatments that are in line with the latest advancements in non-invasive body contouring. Here are some reasons why you should choose our clinic:
1. Expertise and Experience:
Our team consists of skilled professionals who have extensive expertise in performing CoolSculpting® Elite treatments. We stay updated with the latest techniques and consistently deliver exceptional results.
2. Personalized Approach:
We understand that every individual is unique. That's why we provide personalized treatment plans tailored to address your specific needs and goals. Our specialists will work closely with you to create a comprehensive contouring strategy.
3. State-of-the-Art Facility:
At John W. Tyrone, MD, PLLC, we pride ourselves on maintaining a state-of-the-art facility that ensures the highest standards of safety and comfort. You can relax knowing that you are receiving treatment in a professional and serene environment.
4. Commitment to Client Satisfaction:
Your satisfaction is our top priority. We strive to exceed your expectations by delivering exceptional service, personalized care, and outstanding results. We are dedicated to helping you achieve your body goals and boost your self-confidence.
Contact John W. Tyrone, MD, PLLC for CoolSculpting® Elite
If you're ready to transform your body with CoolSculpting® Elite, contact John W. Tyrone, MD, PLLC today. Our friendly staff will schedule your consultation and guide you through the remarkable journey to a more sculpted you. Experience the benefits of this non-invasive body contouring procedure offered by Mindful Minerals.
Don't wait any longer. Contact us now to take the first step towards achieving your dream body!