The Transformative Power of Biologique Recherche Lotion P50 (8.4 oz)
Aug 9, 2023
Skincare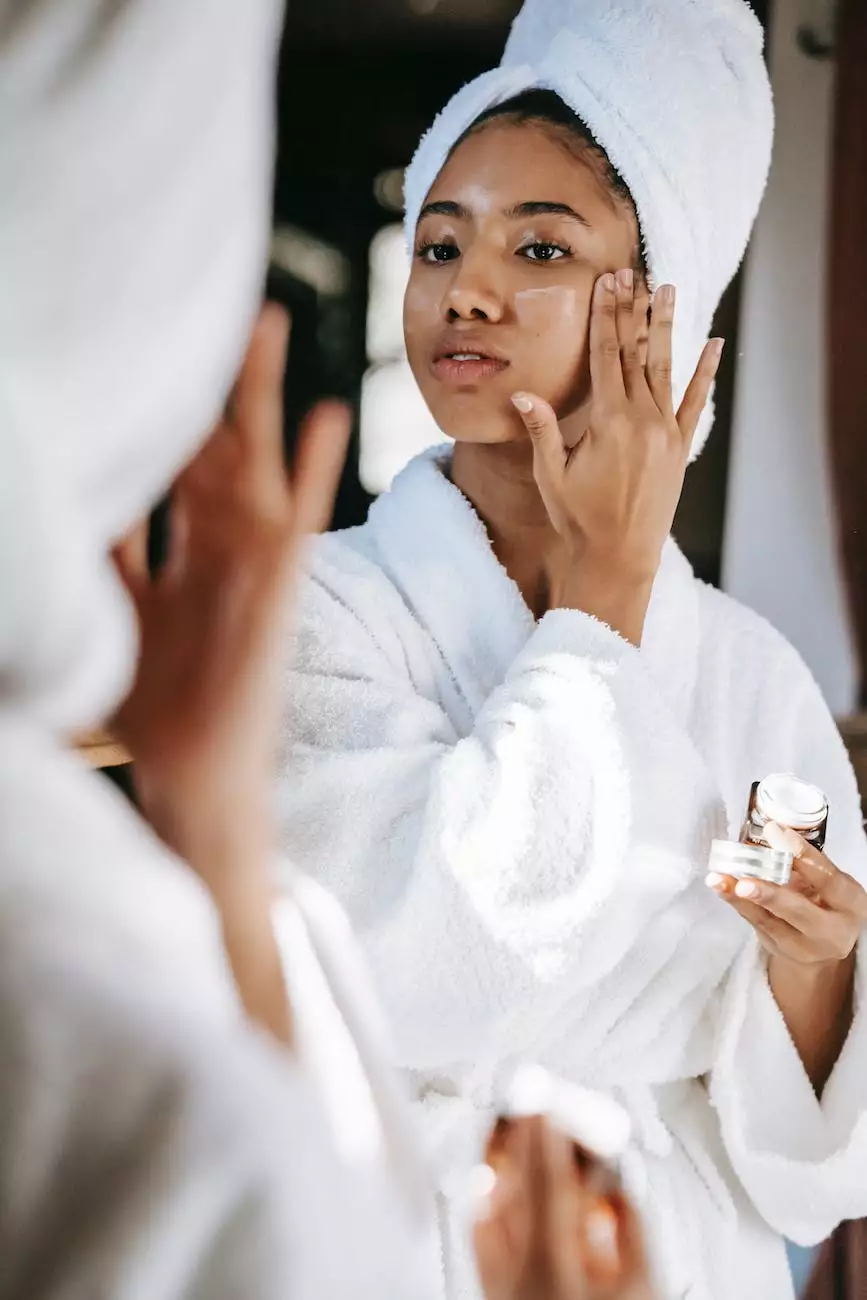 Unlock Radiant Skin with Mindful Minerals
Welcome to Mindful Minerals, your trusted source of high-quality skincare products. We are excited to introduce you to the Biologique Recherche Lotion P50 (8.4 oz) - a revolutionary formula that will take your skincare routine to the next level.
What Makes Biologique Recherche Lotion P50 Special?
Biologique Recherche Lotion P50 is a cult-favorite among skincare enthusiasts and professionals worldwide. This new formula of Lotion P50 is carefully crafted to bring you unparalleled results. Prepare to be amazed by its transformative power!
1. An Innovative Blend of Active Ingredients
The Biologique Recherche Lotion P50 (8.4 oz) is formulated with a unique blend of active ingredients that work synergistically to improve your skin's health and appearance. It contains a combination of alpha hydroxy acids (AHAs), beta hydroxy acids (BHAs), and potent botanical extracts.
These ingredients work together to exfoliate dead skin cells, unclog pores, regulate sebum production, and promote cell turnover. As a result, you can expect reduced blackheads, minimized wrinkles and fine lines, improved texture, and a more even skin tone.
2. Tailored for All Skin Types
One of the remarkable features of Biologique Recherche Lotion P50 is its versatility. Regardless of your skin type - whether it's oily, dry, combination, sensitive, or mature - this skincare gem can work wonders for you.
Thanks to its gentle yet effective formula, Biologique Recherche Lotion P50 balances and restores your skin's natural pH levels, bringing it back to its optimal state. Say goodbye to dullness, congestion, and irritation, and hello to a refreshed, rejuvenated complexion.
The Benefits Will Leave You Speechless
Using Biologique Recherche Lotion P50 as part of your skincare routine can deliver a myriad of benefits. Here are just a few examples:
1. Deep Cleansing and Purifying
Biologique Recherche Lotion P50 deeply cleanses your skin, removing impurities, excess oil, and environmental pollutants that can clog your pores. This helps prevent breakouts and promotes a clearer, healthier complexion. Your skin will thank you!
2. Exfoliation and Smoothing
The AHAs and BHAs found in Biologique Recherche Lotion P50 gently exfoliate the top layer of your skin, revealing a smoother, more refined texture. Regular use of this remarkable lotion can reduce the appearance of fine lines, wrinkles, and rough patches, giving you a youthful glow.
3. Balancing and Brightening
If you struggle with skin redness or uneven tone, Biologique Recherche Lotion P50 can be your secret weapon. It promotes a balanced pH level in your skin, helping to calm irritations and reduce redness. The result? A brighter, more even complexion that radiates with confidence.
4. Enhanced Absorption of Skincare Products
By priming your skin with Biologique Recherche Lotion P50, you're ensuring that your other skincare products penetrate deeper and work more effectively. The ingredients in your serums, moisturizers, and treatments can better reach their target, maximizing the results you achieve.
How to Incorporate Biologique Recherche Lotion P50 into Your Routine
Adding Biologique Recherche Lotion P50 to your daily skincare regimen is simple. Follow these steps:
Cleanse your face using a gentle cleanser appropriate for your skin type.
Pour a small amount of Biologique Recherche Lotion P50 onto a cotton pad.
Gently swipe the cotton pad across your face, neck, and décolleté. Avoid the eye area.
Allow the lotion to fully absorb into your skin.
Continue with your regular serums, moisturizers, and sunscreen.
For best results, use Biologique Recherche Lotion P50 both morning and evening. Soon, you'll notice visible improvements in your skin's texture, tone, and overall radiance. Get ready to receive compliments!
Experience the Transformation Today
Are you ready to experience the remarkable benefits of Biologique Recherche Lotion P50 (8.4 oz)? Visit Mindful Minerals Store now and place your order. We guarantee quick and secure shipping so that you can start enhancing your skincare routine right away.
Give your skin the attention it deserves, and let Biologique Recherche Lotion P50 refine, balance, and illuminate your natural beauty.
Disclaimer: Results may vary. Consult a skincare specialist for personalized recommendations.