Sonoma Lavender Pillow
Sep 10, 2022
Skincare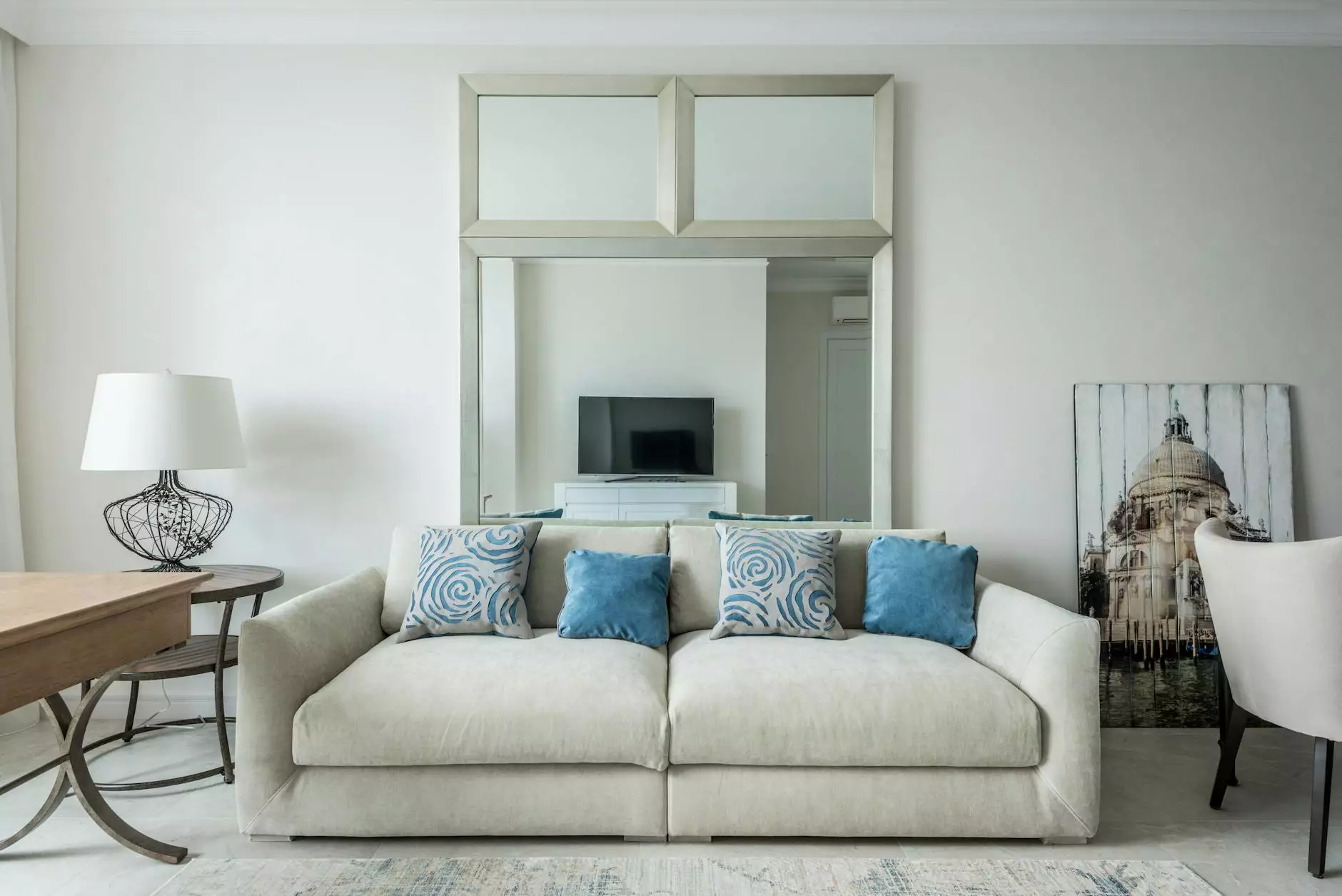 Experience the Soothing Benefits of Sonoma Lavender Pillows
Welcome to Mindful Minerals, your ultimate destination for high-quality lavender-infused products. If you are seeking relaxation, comfort, and a rejuvenating sleep experience, our Sonoma Lavender Pillows are perfect for you. Crafted with utmost care, these pillows offer a unique blend of natural bliss and undeniable tranquility.
The Essence of Lavender
Lavender has long been revered for its therapeutic properties. Its calming fragrance is known to reduce stress, anxiety, and promote a sense of well-being. By incorporating soothing lavender into our pillows, we have created a sleep companion that enhances your bedtime routine and helps you unwind after a long day.
Indulge in Unmatched Comfort
Our Sonoma Lavender Pillows are expertly designed to provide exceptional comfort and support. Each pillow is filled with premium quality lavender buds and ultra-soft materials, ensuring a luxurious touch against your skin. The carefully selected blend of natural fibers creates a perfect balance between plushness and firmness, ensuring a restful and comfortable sleep throughout the night.
Choose Your Perfect Pillow
We understand that every individual has unique preferences when it comes to their sleeping habits. That's why we offer a variety of Sonoma Lavender Pillows to cater to different needs. Whether you prefer a standard size pillow, a contour pillow for enhanced neck support, or a travel-size pillow to enjoy the benefits of lavender on the go, we have it all.
The Benefits of Lavender for Sleep and Wellness
Enhances relaxation and promotes a deeper sleep
Reduces insomnia symptoms and improves sleep quality
Soothes headaches and migraines
Eases anxiety, stress, and tension
Aids in soothing restlessness and calming the mind
Natural remedy to combat insomnia and sleep disorders
Discover the Mindful Minerals Difference
At Mindful Minerals, we prioritize the well-being of our customers above all else. Our Sonoma Lavender Pillows are meticulously crafted with the finest materials and infused with the purest lavender essence to provide unmatched relaxation. We pride ourselves on the exceptional quality of our products, ensuring a truly transformative experience for all who choose to embrace the soothing power of lavender.
Why Choose Sonoma Lavender Pillows?
Handcrafted with attention to detail
100% natural and chemical-free
Premium lavender buds for optimal scent and therapeutic benefits
Hypoallergenic and suitable for sensitive skin
Long-lasting fragrance to create a serene atmosphere
Perfect gift for loved ones in need of relaxation and self-care
Experience the Calming Effects of Lavender Now
Don't let the stresses of daily life impact your sleep and well-being. Invest in a Sonoma Lavender Pillow from Mindful Minerals and embark on a journey of calming serenity. Shop our collection now and explore the range of options available to find your perfect pillow companion. Embrace the transformative powers of lavender and indulge in a blissful sleep experience like never before.
The Mindful Minerals Promise
When you choose Mindful Minerals, you can rest assured that you are investing in the highest quality lavender products on the market. We are committed to delivering excellence and ensuring customer satisfaction. We invite you to join our community of lavender enthusiasts and discover the profound impact it can have on your life.