AROMATHERAPY ASSOCIATES DE-STRESS CANDLE
Feb 23, 2019
Beauty Lounge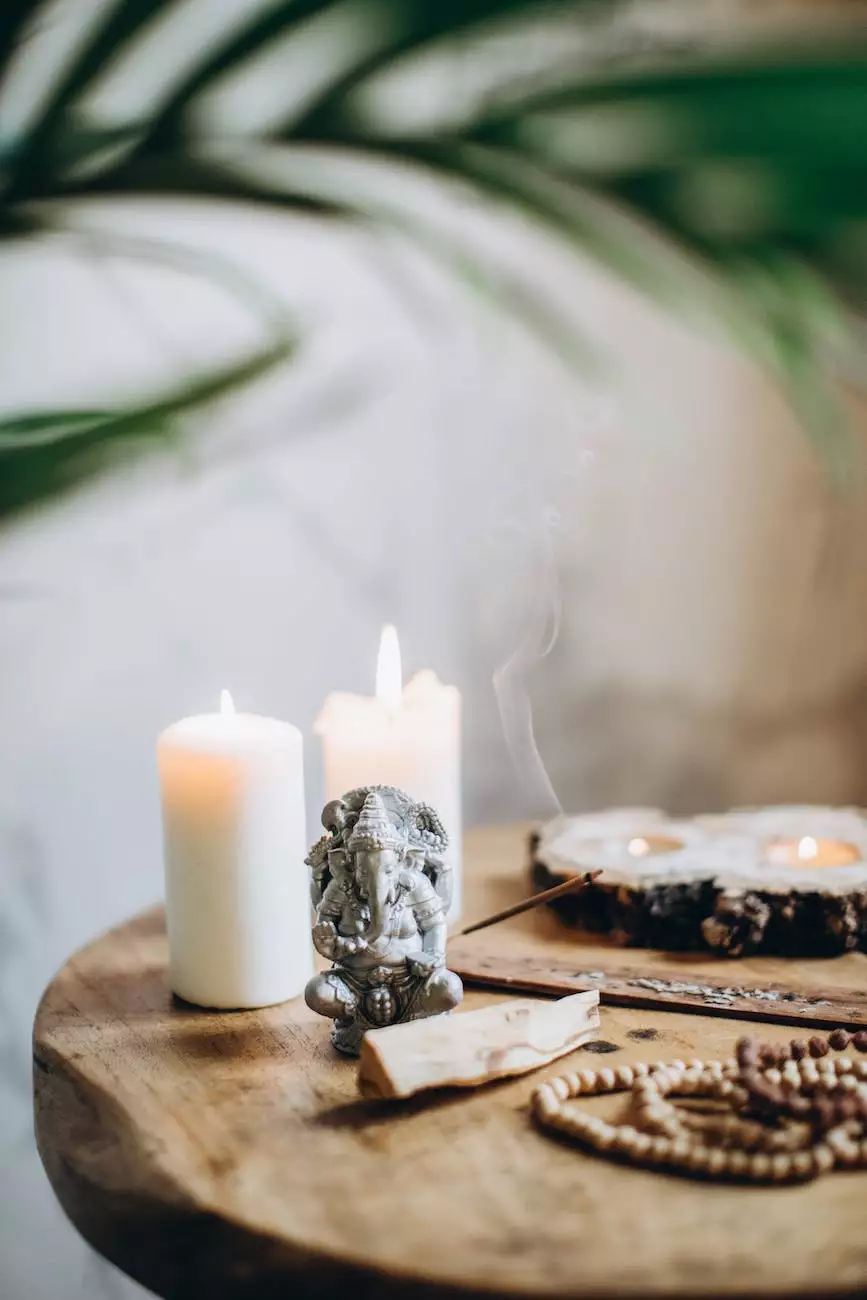 Experience Tranquility and Bliss with the Aromatherapy Associates De-Stress Candle
Indulge in the ultimate relaxation experience with the Aromatherapy Associates De-Stress Candle from Mindful Minerals. Crafted with care and precision, this high-quality aromatherapy candle is designed to help you unwind, de-stress, and find inner peace.
Unleash the Power of Soothing Aromas
Envelop yourself in a calming ambience as the elegant aroma of the De-Stress Candle fills your space. This meticulously formulated candle contains a unique blend of pure essential oils renowned for their calming properties. The soothing scents of lavender, chamomile, and vetiver work harmoniously to create a serene atmosphere that promotes relaxation and stress relief.
The Perfect Companion for Wellness Rituals
Whether you're looking to unwind after a long day, create a peaceful ambiance for meditation, or simply want to enhance your overall well-being, the Aromatherapy Associates De-Stress Candle is the ideal companion. Light the candle, close your eyes, and let the aromatic notes transport you to a state of tranquility.
A Premium Quality Candle
Mindful Minerals takes great pride in offering only the highest quality products, and the De-Stress Candle is no exception. Each candle is hand-poured using premium, all-natural ingredients to ensure a clean and long-lasting burn. The luxurious glass container adds an elegant touch to any space, making it a beautiful addition to your home or office.
Designed for Mind, Body, and Soul
The Aromatherapy Associates De-Stress Candle goes beyond its delightful fragrance. The therapeutic benefits of its carefully selected essential oils can help soothe anxiety, ease tension, and promote a sense of deep relaxation. Embrace the harmonious blend of scents and allow your mind, body, and soul to find balance and tranquility.
How to Use
To maximize the benefits of your Aromatherapy Associates De-Stress Candle, follow these simple steps:
Find a quiet and comfortable space where you can fully relax.
Ensure the candle is on a stable, heat-resistant surface.
Light the candle and allow it to burn for at least 1-2 hours to achieve a full melt pool.
As the scents infuse the air, take deep breaths and let go of any tension.
Enjoy the soothing atmosphere and embrace the tranquil ambiance.
Embrace Tranquility with Mindful Minerals
At Mindful Minerals, we are committed to helping you achieve holistic well-being. Our range of premium products, including the Aromatherapy Associates De-Stress Candle, is carefully curated with your needs in mind. Explore our collection and transform your daily routine into a blissful self-care ritual.
Find Your Inner Peace
Enhance your well-being and create a sanctuary of relaxation with the Aromatherapy Associates De-Stress Candle. Revitalize your mind and body, and experience the transformative power of aromatherapy. Order your De-Stress Candle today and embark on a journey of tranquility and inner peace.