Biologique Recherche Lotion P50V (5.1 oz) - Mindful Minerals
Feb 10, 2022
Skincare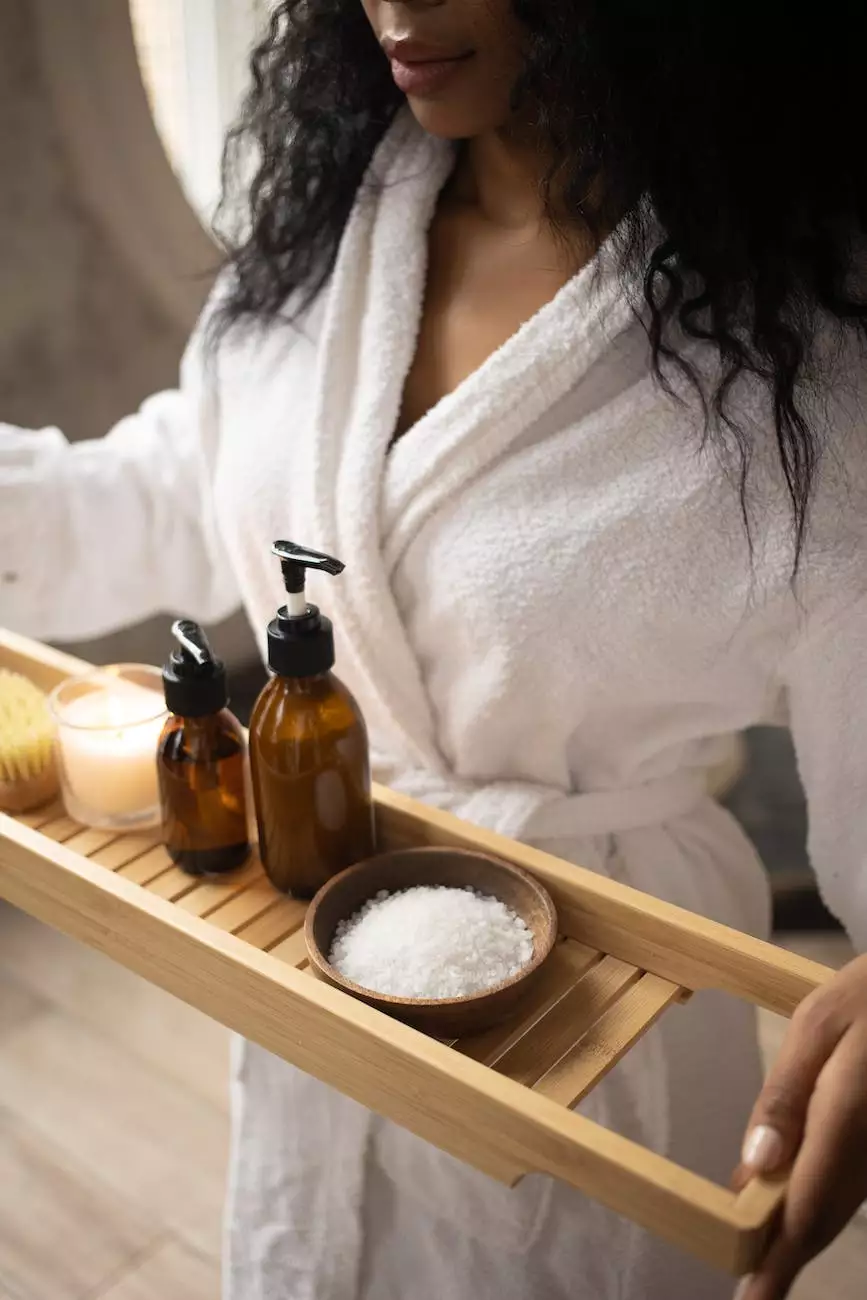 Introduction
Welcome to Mindful Minerals, your trusted source for high-quality skincare products. In this detailed review, we will explore the incredible benefits of the Biologique Recherche Lotion P50V (5.1 oz), the ultimate solution for improving your skin's health and appearance.
About Biologique Recherche Lotion P50V
The Biologique Recherche Lotion P50V (5.1 oz) is a game-changing skincare product that has taken the beauty industry by storm. Developed by the renowned brand Biologique Recherche, this lotion offers a unique blend of powerful ingredients that work together to rejuvenate your skin.
Ingredients
This exceptional formula contains a carefully curated selection of ingredients that target numerous skin concerns. The key active ingredients in Biologique Recherche Lotion P50V include:
Alpha Hydroxy Acids (AHA): A combination of lactic acid, citric acid, and malic acid that helps exfoliate and refine the skin's texture.
Beta Hydroxy Acids (BHA): Salicylic acid, a powerful exfoliant that deeply cleanses pores and reduces the appearance of blackheads and blemishes.
Water: A hydrating base that replenishes moisture in the skin, promoting a plump and youthful complexion.
Niacinamide: Also known as Vitamin B3, niacinamide offers multiple benefits, including improving the skin's elasticity, reducing redness, and minimizing the appearance of pores.
Horseradish Extract: Rich in antioxidants, horseradish extract helps protect the skin from environmental damage, reducing signs of aging.
Onion Extract: This soothing ingredient helps calm irritated skin, while also working to brighten and even out the complexion.
Lemon Extract: A natural source of vitamin C, lemon extract helps brighten the skin, promoting a radiant and glowing appearance.
Benefits
The Biologique Recherche Lotion P50V is a multifunctional product that offers a wide range of benefits for your skin:
Exfoliation: The combination of AHA and BHA gently exfoliates the skin, removing dead cells and promoting a smoother, more refined texture.
Pore Minimization: The active ingredients work to minimize the appearance of pores, reducing their visibility for a more even complexion.
Acne Treatment: Salicylic acid in the formula helps combat acne-causing bacteria and prevents breakouts, leading to clearer skin over time.
Hydration: The water and niacinamide in the lotion provide ample moisture to the skin, hydrating it and helping to alleviate dryness.
Anti-Aging: The powerful antioxidants and skin-brightening ingredients in this lotion contribute to a more youthful and radiant complexion, reducing the signs of aging.
How to Use
To incorporate the Biologique Recherche Lotion P50V into your skincare routine, follow these steps:
Cleanse your face and pat it dry.
Apply a small amount of the lotion to a cotton pad.
Gently sweep the cotton pad across your face and neck, avoiding the eye area.
Allow the lotion to penetrate your skin before proceeding with your regular skincare routine.
Why Choose Biologique Recherche Lotion P50V from Mindful Minerals?
Mindful Minerals proudly offers the authentic Biologique Recherche Lotion P50V (5.1 oz) to ensure you receive the highest-quality product that delivers exceptional results. When you choose Mindful Minerals, you can expect:
Guaranteed Authenticity: We source our products directly from Biologique Recherche to guarantee their authenticity.
Outstanding Customer Support: Our knowledgeable team is always available to answer your questions and provide expert skincare advice.
Fast and Reliable Shipping: We process and ship orders promptly, ensuring you receive your products in a timely manner.
Satisfaction Guarantee: We are confident in the efficacy of the products we offer. If you are not satisfied, we offer a hassle-free return policy.
Transform Your Skincare Routine with Biologique Recherche Lotion P50V
Experience the incredible benefits of the Biologique Recherche Lotion P50V (5.1 oz) by incorporating it into your skincare routine. Say goodbye to dull, uneven skin and hello to a rejuvenated complexion. Place your order with Mindful Minerals today and unlock the secrets to healthy, glowing skin!