Valmont Eye Regenerating Mask Treatment - Collagen
Mar 5, 2019
Skincare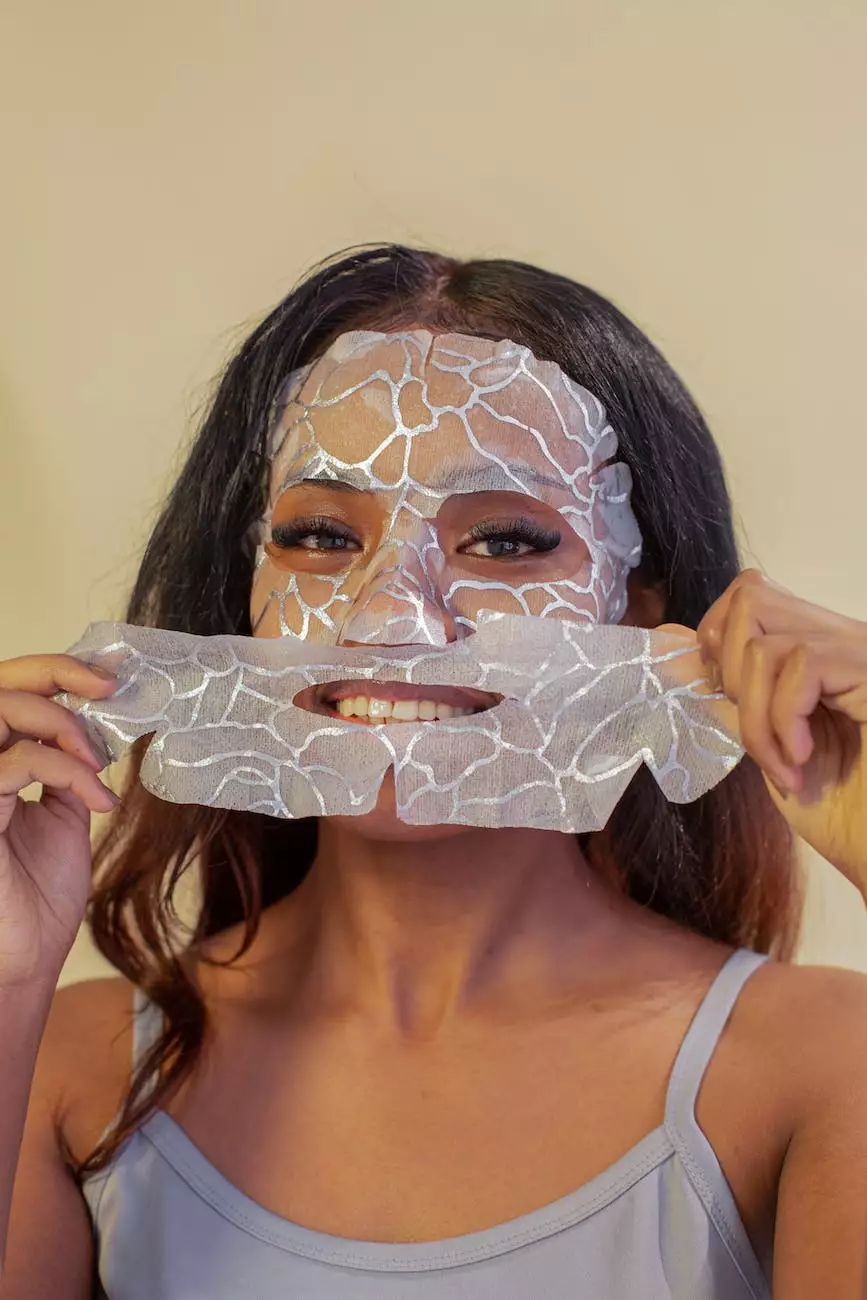 Transform Your Eye Area with Valmont Eye Regenerating Mask Treatment
Welcome to Mindful Minerals, your trusted destination for premium skincare products. We proudly present the Valmont Eye Regenerating Mask Treatment with Collagen, a luxurious and highly effective solution for rejuvenating your delicate eye area.
Discover the Power of Collagen
Our Valmont Eye Regenerating Mask Treatment harnesses the power of Collagen, a vital protein that promotes the firmness, elasticity, and smoothness of your skin. Collagen, naturally occurring in our bodies, diminishes over time due to various factors such as aging, sun exposure, and environmental stressors. Our advanced formula uniquely combines Collagen with potent ingredients to restore youthfulness and radiance to your eye area.
The Science Behind Valmont Eye Regenerating Mask Treatment
Valmont, a renowned Swiss skincare brand, utilizes cutting-edge technology and scientific research to create revolutionary skincare products. Our Eye Regenerating Mask Treatment is no exception. This intensive treatment is designed to deeply penetrate the skin, targeting specific concerns such as fine lines, wrinkles, puffiness, and dark circles.
Each mask is infused with a concentrated serum, specially formulated to deliver potent ingredients directly to your skin. The delicate eye area is treated to a luxurious and revitalizing experience, as the mask adheres perfectly to the contours of your eyes, ensuring optimal absorption and maximum results.
Key Benefits of Valmont Eye Regenerating Mask Treatment
Reduces Fine Lines and Wrinkles: The powerful Collagen in our Mask Treatment helps to plump and smooth the appearance of fine lines and wrinkles, promoting a more youthful and rejuvenated eye area.
Diminishes Puffiness and Eye Bags: Carefully selected active ingredients work synergistically to reduce puffiness and minimize the appearance of under-eye bags, giving you a refreshed and well-rested look.
Brightens Dark Circles: Our innovative formula addresses the appearance of dark circles, helping to brighten and even out the skin tone around the eyes, for a more radiant and luminous complexion.
Firms and Lifts Sagging Skin: Valmont Eye Regenerating Mask Treatment also helps to improve skin elasticity, firmness, and tightness, effectively combating sagging skin and restoring a more youthful contour.
Hydrates and Nourishes: The deeply hydrating properties of our Mask Treatment infuse your skin with moisture, keeping it plump, supple, and nourished, for long-lasting hydration and a healthy-looking complexion.
How to Use Valmont Eye Regenerating Mask Treatment
To fully benefit from the Valmont Eye Regenerating Mask Treatment, follow these easy steps:
Cleanse your face thoroughly, removing all traces of makeup and impurities.
Open the package and gently remove the mask, unfolding it carefully.
Apply the mask to your under-eye area, ensuring a proper fit and maximum coverage.
Leave the mask on for approximately 20 minutes, allowing the powerful ingredients to work their magic.
Afterward, remove the mask and gently massage any remaining serum into your skin.
For optimal results, use the Valmont Eye Regenerating Mask Treatment as part of your skincare routine on a regular basis.
Experience the Valmont Difference with Mindful Minerals
At Mindful Minerals, we are committed to providing you with the highest quality skincare products that deliver visible and long-lasting results. The Valmont Eye Regenerating Mask Treatment is a luxurious and effective solution for targeting specific concerns around the eye area, allowing you to indulge in a pampering skincare experience in the comfort of your own home.
Order your Valmont Eye Regenerating Mask Treatment today and unlock the secret to younger-looking eyes. Rediscover your natural radiance and awaken your beauty with Mindful Minerals.