Valmont V-Line Lifting Eye Cream
Oct 28, 2021
Skincare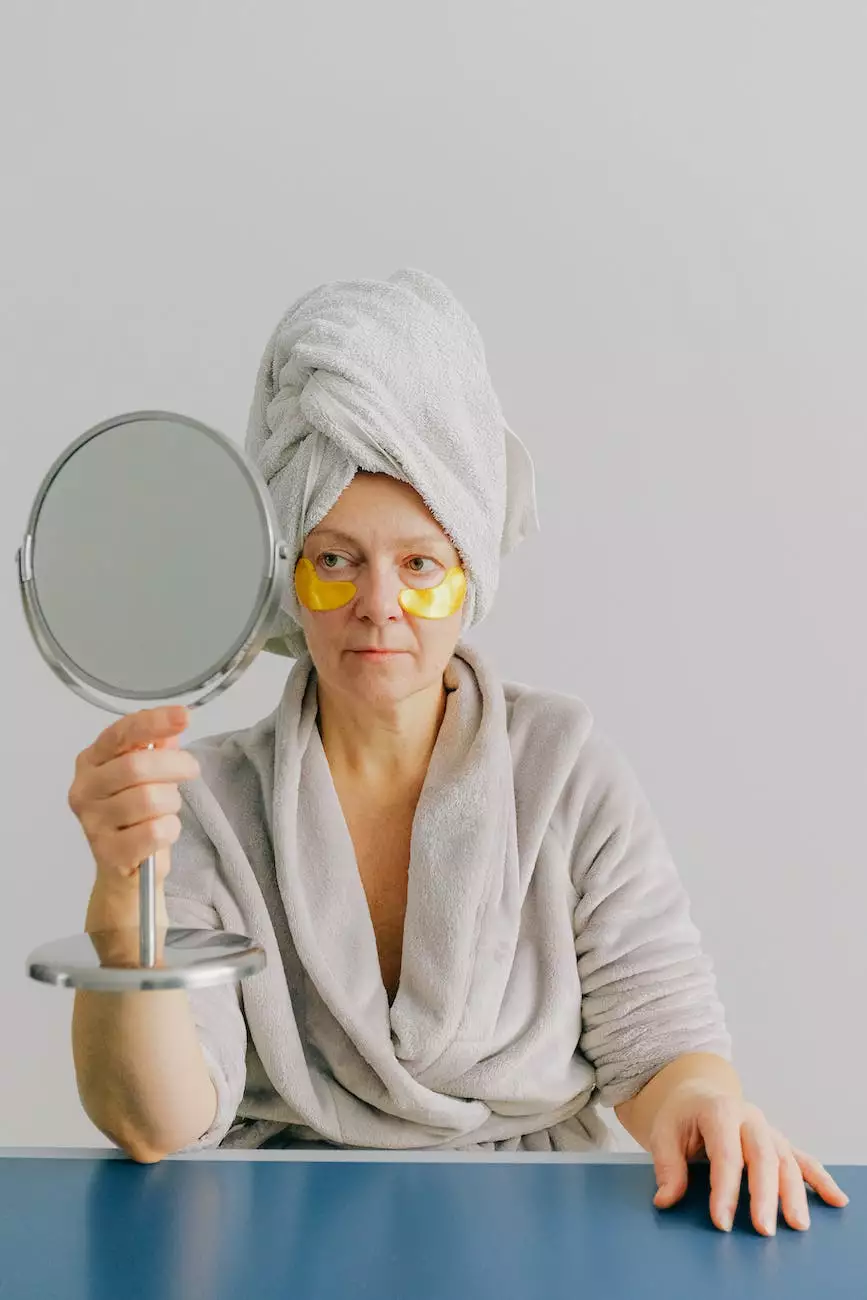 Welcome to Mindful Minerals, your trusted source for premium skincare products. We are proud to introduce the Valmont V-Line Lifting Eye Cream, a revolutionary solution for revitalizing and rejuvenating your delicate eye area.
Unleash the Power of Advanced Skincare Technology
At Mindful Minerals, we believe that skincare should go beyond surface-level treatments. Our Valmont V-Line Lifting Eye Cream utilizes cutting-edge technology to target the specific needs of your eye area, ensuring visible results that will leave you feeling confident and radiant.
Targeted Solution for Age-Defying Results
The Valmont V-Line Lifting Eye Cream is scientifically formulated to combat the signs of aging around your eyes, such as fine lines, wrinkles, puffiness, and dark circles. This luxurious cream harnesses the power of potent ingredients to deliver exceptional results:
1. Lifting and Firming:
Experience the immediate tightening and lifting effects of our unique blend of peptides. These powerful ingredients work synergistically to promote collagen production and increase skin elasticity, giving your eyes a more youthful and lifted appearance.
2. Hydration and Nourishment:
Our advanced formula is enriched with hydrating and nourishing actives, including hyaluronic acid and Shea butter. These ingredients deeply moisturize the delicate skin around your eyes, reducing dryness and improving overall skin texture.
3. Brightening and Illuminating:
Say goodbye to tired-looking eyes with the Valmont V-Line Lifting Eye Cream. We have incorporated innovative light-reflecting pigments that instantly brighten the under-eye area, minimizing the appearance of dark circles and promoting a more vibrant and well-rested look.
Experience Luxury and Efficacy
When it comes to your skincare routine, you deserve nothing but the best. The Valmont V-Line Lifting Eye Cream exudes luxury and efficacy, surpassing the expectations of even the most discerning skincare enthusiasts.
How to Use:
For optimal results, follow these simple steps:
Cleanse your face thoroughly, ensuring the eye area is free from makeup and impurities.
Gently pat dry with a soft towel.
Apply a small amount of the Valmont V-Line Lifting Eye Cream onto your ring finger.
Gently tap the cream around the eye contour, starting from the inner corner and moving towards the outer corner.
Allow the cream to absorb completely before applying any additional products.
Use twice daily, in the morning and evening, for maximum effectiveness.
Unlock Your Natural Beauty
With the Valmont V-Line Lifting Eye Cream by Mindful Minerals, you can say hello to a more youthful and radiant appearance. Reveal your natural beauty and embrace the power of advanced skincare technology today.
Experience the Mindful Minerals Difference
At Mindful Minerals, we are committed to providing our customers with exceptional products and unparalleled service. Discover the ultimate skincare experience and explore our full range of luxury skincare solutions.
Shop now and embark on a transformative journey towards healthier, more beautiful skin.