LED Infrared Sauna - Serendipity Salon & Spa
May 1, 2019
Body Sculpting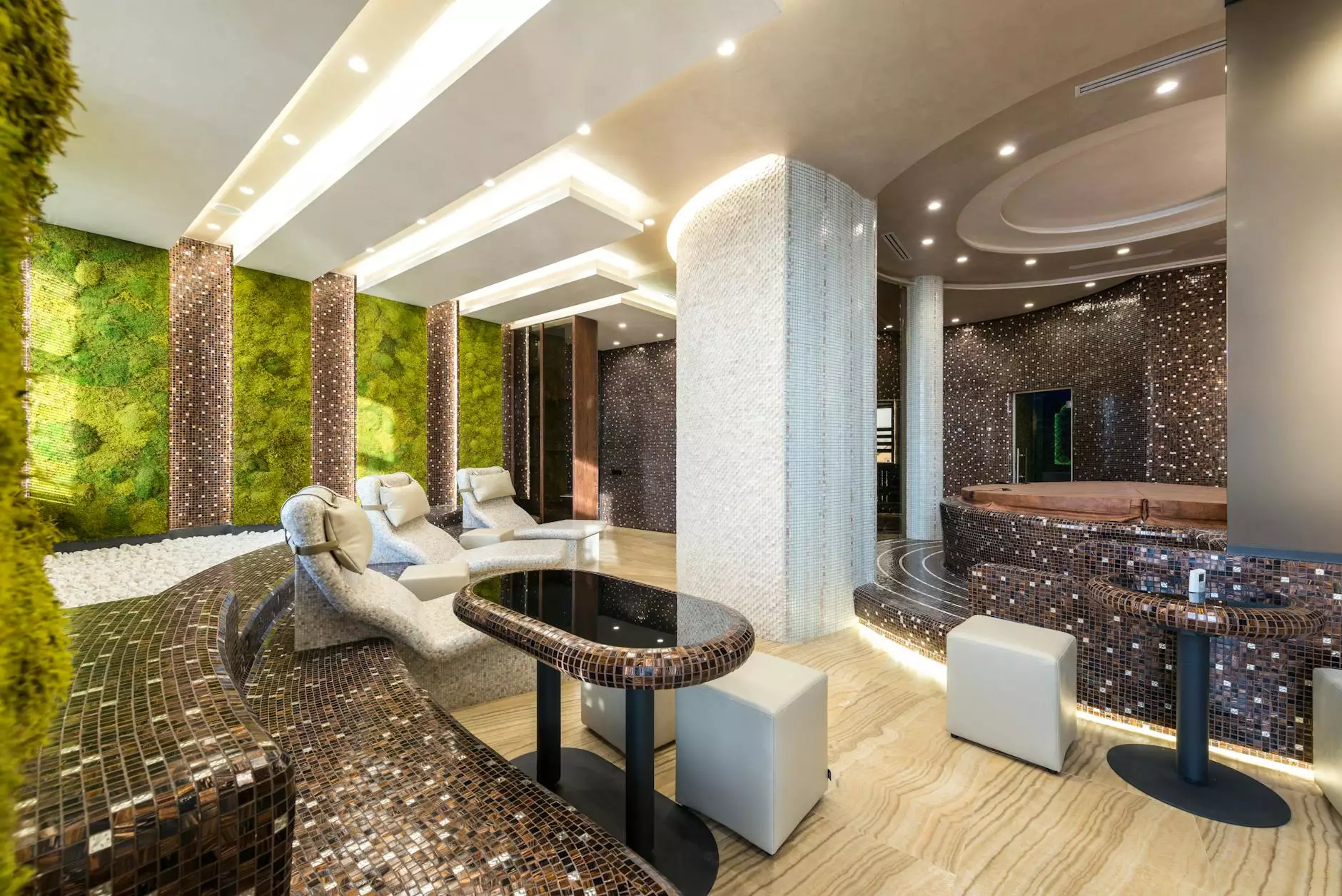 Welcome to Serendipity Salon & Spa, where indulgence and relaxation await you. Our highly advanced LED infrared sauna is designed to deliver the ultimate spa experience, leaving you feeling refreshed, rejuvenated, and entirely pampered. Say goodbye to stress and toxins as you immerse yourself in the healing power of LED light therapy and infrared heat.
The Science behind the LED Infrared Sauna
Our LED infrared sauna combines two powerful technologies to provide you with comprehensive health benefits. LED light therapy and infrared heat work together to promote detoxification, improve skin health, boost circulation, and relieve muscle tension.
The Benefits of LED Light Therapy
LED light therapy has been widely recognized for its healing properties. By using specific wavelengths of light, the LED sauna promotes cellular rejuvenation and stimulates collagen production. This results in a more youthful appearance and improved skin tone. LED light therapy also helps reduce the appearance of scars, wrinkles, and acne. Experience the magic of LED light and indulge in a radiant, glowing complexion.
The Power of Infrared Heat
Our LED infrared sauna takes relaxation to a whole new level by incorporating the benefits of infrared heat. As the infrared waves penetrate deep into your body, they induce a gentle, soothing heat that promotes relaxation and eases muscle tension. Infrared heat also increases circulation, which can improve cardiovascular health and aid in the removal of toxins from the body. Be prepared to unwind and let the infrared heat envelop your mind and body.
Customize Your LED Infrared Sauna Experience
At Serendipity Salon & Spa, we understand that everyone's wellness journey is unique. That's why our LED sauna sessions are fully customizable to meet your specific needs. Whether you're looking to relax, detoxify, or address specific skin concerns, our trained professionals will tailor the experience to help you achieve your desired results.
Rejuvenation and Relaxation
Step into the LED infrared sauna at Serendipity Salon & Spa and let the stress melt away. As you unwind in the soothing heat, the LED light therapy will work its magic, promoting deep relaxation and rejuvenation. Feel the tension release from your muscles and allow your mind to find serenity. Experience the ultimate oasis of tranquility and emerge feeling revitalized.
Detoxification and Cleansing
Reclaim your body's natural balance with our detoxifying LED infrared sauna sessions. The unique combination of LED light therapy and infrared heat stimulates the lymphatic system, supporting the removal of toxins from your body. Say goodbye to environmental pollutants, heavy metals, and everyday stressors as you detoxify, helping your body function at its best. Rejuvenate from within and enjoy the lasting benefits of a cleansed system.
Glowing Skin and Beauty
Indulge in radiant beauty with our LED infrared sauna sessions. The blend of LED light therapy and infrared heat promotes collagen production, diminishes the appearance of fine lines and wrinkles, and enhances skin tone and texture. Experience the transformative power of LED light as it revitalizes and replenishes your skin, leaving you with a natural, youthful glow.
Why Choose Serendipity Salon & Spa
When it comes to finding the perfect LED infrared sauna experience, Serendipity Salon & Spa sets itself apart. As a trusted leader in wellness and beauty, we pride ourselves on providing exceptional services that prioritize your well-being. Here's why you should choose us:
State-of-the-art LED infrared sauna technology
Highly trained professionals dedicated to your comfort and satisfaction
Personalized sauna sessions tailored to your goals and preferences
Luxurious and serene spa environment
Attention to detail and commitment to excellence
At Serendipity Salon & Spa, we believe that self-care is essential. Book your LED infrared sauna session today and embark on a journey of wellness, relaxation, and rejuvenation. Trust us to provide you with an unrivaled LED sauna experience that will leave you feeling pampered and refreshed.