Understanding Covid-19 and Staying Mindful - A Guide by Mindful Minerals
Jul 22, 2022
Archives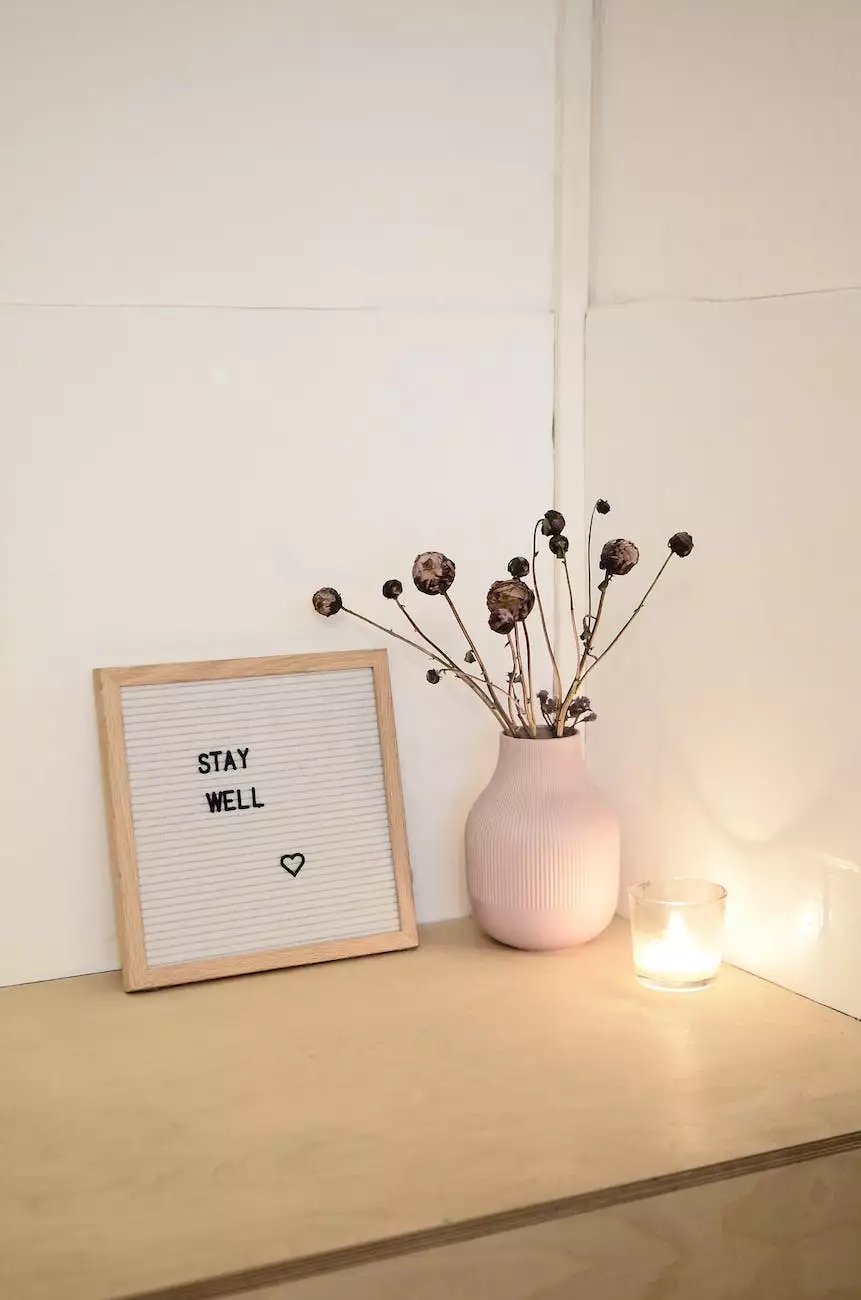 Introduction
Welcome to the comprehensive guide on Covid-19 provided by Mindful Minerals. As the world continues to grapple with the effects of this global pandemic, it is crucial to stay informed and take necessary precautions. In this guide, we aim to provide you with a detailed overview of Covid-19, its impact, and how Mindful Minerals is navigating through these challenging times.
What is Covid-19?
Covid-19, also known as coronavirus disease 2019, is a highly contagious viral illness caused by the severe acute respiratory syndrome coronavirus 2 (SARS-CoV-2). It was first identified in Wuhan, China in December 2019 and has since spread rapidly worldwide. The virus primarily spreads through respiratory droplets when an infected person coughs, sneezes, or talks.
The Impact of Covid-19
The Covid-19 pandemic has had far-reaching consequences on both individuals and communities. It has disrupted economies, overwhelmed healthcare systems, and led to significant loss of life. In addition to the direct health impact, the pandemic has also caused social, mental, and economic distress.
Health Impact
The health impact of Covid-19 varies, with some individuals experiencing mild symptoms while others face severe illness, hospitalization, or even death. Common symptoms include fever, cough, shortness of breath, fatigue, and loss of taste or smell. It is important to note that individuals with underlying health conditions or weakened immune systems are at a higher risk of developing severe complications.
Social Impact
The Covid-19 pandemic has prompted widespread social disruptions such as lockdowns, travel restrictions, and physical distancing measures. These measures, aimed at reducing the spread of the virus, have resulted in isolation, loneliness, and a significant impact on mental well-being. It has also affected education systems, employment opportunities, and various social interactions.
Economic Impact
The global economy has suffered immensely due to the pandemic. Business closures, job losses, and reduced economic activity have created financial instability for individuals and companies alike. Governments worldwide have implemented fiscal measures to mitigate the economic impact, but recovery remains a challenging endeavor.
Mindful Minerals' Response to Covid-19
At Mindful Minerals, we recognize the importance of taking proactive measures to ensure the safety and well-being of our customers and employees. In light of the pandemic, we have implemented rigorous health and safety protocols to maintain a safe shopping environment. Our online store remains open, with enhanced hygiene practices and contactless deliveries.
Ensuring Safety
We have intensified our cleaning and sanitization procedures, ensuring that all surfaces, equipment, and products are thoroughly disinfected. Hand sanitization stations have been placed strategically throughout our physical stores, and our staff follows strict hygiene protocols. We also encourage our customers to shop online to minimize physical contact.
Enhanced Online Shopping Experience
Mindful Minerals has expanded our online presence to provide our customers with a seamless shopping experience from the comfort of their homes. Our user-friendly website allows you to explore and purchase our products conveniently. We offer secure payment options and guarantee the timely delivery of your orders.
Supporting our Community
In these challenging times, we believe in supporting our community. Mindful Minerals has initiated several initiatives to offer assistance to those most affected by the pandemic. We have partnered with local organizations to provide essential supplies to vulnerable populations and contribute to relief efforts. Together, we can navigate through these uncertain times.
Stay Informed and Take Precautions
Staying informed about the latest developments regarding Covid-19 is crucial in minimizing risks and protecting yourself and your loved ones. We recommend following guidelines and recommendations established by reputable health organizations such as the World Health Organization (WHO) and the Centers for Disease Control and Prevention (CDC).
Practicing Good Hygiene
Regularly washing your hands with soap and water for at least 20 seconds, using hand sanitizers when soap is not available, and avoiding touching your face are essential hygiene practices. Additionally, wearing face masks in public settings, maintaining physical distance, and practicing respiratory etiquette, such as covering your mouth and nose with a tissue or elbow when coughing or sneezing, can help prevent the spread of the virus.
Getting Vaccinated
Vaccines have played a crucial role in combating the Covid-19 pandemic. Mindful Minerals encourages everyone to get vaccinated as soon as eligible, following the guidance of local health authorities. Vaccination not only helps protect you from severe illness but also contributes to broader community immunity.
Adapting to the New Normal
Covid-19 has undoubtedly reshaped our lives, and it is essential to adapt to the "new normal." This includes staying updated on travel restrictions, minimizing non-essential travel, and embracing remote work or virtual communication whenever feasible. By taking these precautions, we can collectively reduce the spread of the virus and work towards a healthier future.
Conclusion
As we navigate through the challenges posed by Covid-19, Mindful Minerals remains committed to prioritizing the health, safety, and well-being of our customers and employees. We are dedicated to providing you with high-quality products and exceptional service, even during these unprecedented times. Stay informed, stay mindful, and together, we will overcome this global crisis.