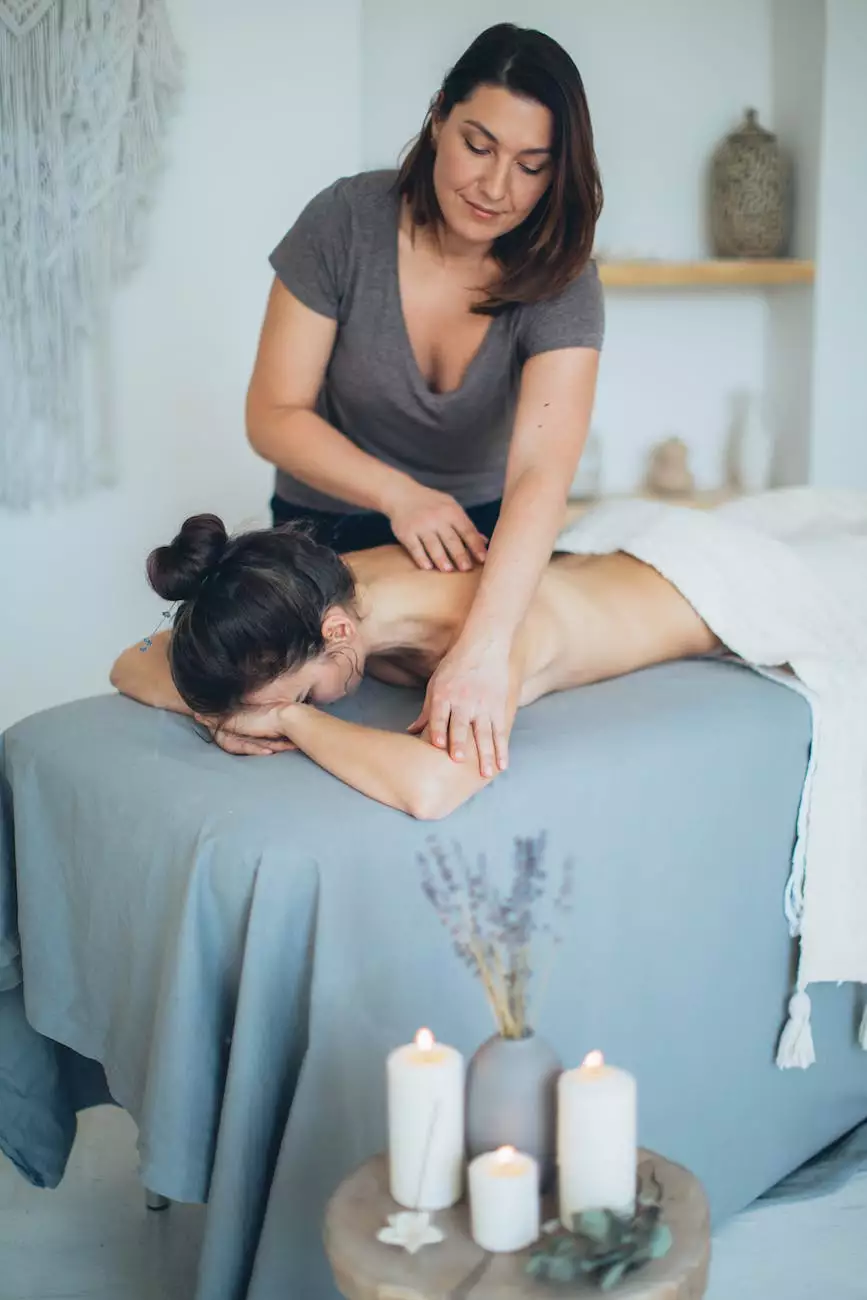 Welcome to Mindful Minerals, your ultimate destination for premium massages and body treatments in Tampa. Our dedicated team of expert therapists is committed to providing you with a rejuvenating and blissful experience that will leave you feeling refreshed, revitalized, and renewed. Whether you seek relaxation, relief from muscle tension, or a holistic approach to wellness, our comprehensive range of services is designed to meet your unique needs.
Rejuvenate Your Body, Mind, and Soul
At Mindful Minerals, we understand the importance of taking care of oneself. Our massages and body treatments are thoughtfully crafted to help you restore balance and harmony, promoting overall well-being. With our expertise in various massage techniques and therapeutic approaches, we aim to provide you with a transformative experience.
The Power of Massage Therapy
Massage therapy is not just a luxury; it is a powerful tool for improving your physical and mental health. Our skilled therapists utilize a blend of techniques to address your specific concerns, working on both superficial and deep layers of muscle tissue. By promoting circulation, reducing muscle tension, and easing joint stiffness, our massages can alleviate pain, enhance flexibility, and improve overall mobility.
Discover Our Extensive Range of Services
At Mindful Minerals, we offer a wide range of massages and body treatments to cater to your individual needs. Whether you're seeking relaxation, relief from stress and anxiety, or targeted therapy for specific conditions, we have the perfect treatment for you.
1. Swedish Massage
Indulge in the ultimate relaxation experience with our Swedish Massage. This classic technique uses long, fluid strokes and gentle kneading to improve circulation, relieve muscle tension, and promote deep relaxation. Allow yourself to drift away in a state of pure tranquility.
2. Deep Tissue Massage
For those in need of intense relief, our Deep Tissue Massage is designed to target stubborn knots and chronic muscle tension. By applying firm pressure and slow strokes, our therapists can reach the underlying layers of muscle tissue, helping to release toxins and restore balance.
3. Hot Stone Therapy
Experience the soothing warmth of smooth, heated stones combined with the therapeutic touch of our skilled therapists. The heat of the stones penetrates deep into the muscles, allowing for deeper relaxation and alleviating muscle tightness. Let the tension melt away.
4. Aromatherapy Massage
Enhance your massage experience with the power of aromatherapy. Our skilled therapists use fragrant essential oils tailored to your needs, helping to relax, uplift, and invigorate your senses. Dive into a state of blissful harmony and rejuvenation.
5. Sports Massage
Designed specifically for athletes and active individuals, our Sports Massage combines targeted techniques to improve performance, prevent injuries, and aid in recovery. Whether you're a seasoned athlete or just starting your fitness journey, our therapists are here to support your goals.
6. Prenatal Massage
Experience comfort and relief during this special time with our Prenatal Massage. Our therapists are trained in prenatal techniques, providing a safe and nurturing environment for expectant mothers. Enjoy a gentle and soothing massage that addresses the unique needs of pregnancy.
7. Reflexology
Discover the ancient art of Reflexology, where specific pressure points on the feet are stimulated to promote balance and relaxation throughout the body. Experience the benefits of this holistic therapy that has been practiced for centuries.
8. Body Treatments
In addition to our massages, we also offer a range of luxurious body treatments to nourish your skin and enhance your overall well-being. From invigorating exfoliations to detoxifying wraps, let us pamper you from head to toe.
Book Your Appointment Today
Ready to embark on a journey of relaxation and rejuvenation? Book your appointment today at Mindful Minerals and experience the transformative power of our massages and body treatments. Our dedicated team is here to provide you with a personalized experience that meets your unique needs. Step into a world of tranquility and wellness.
Remember, self-care is essential for leading a balanced and fulfilling life. Prioritize your well-being and invest in yourself. Contact Mindful Minerals today and take the first step towards a healthier, happier you.
Why Choose Mindful Minerals?
Expert Therapists: Our team consists of highly trained therapists with years of experience in the field, ensuring you receive the highest quality of care.
Premium Products: We only use premium products that are organic, natural, and free from harsh chemicals, delivering exceptional results for your skin and body.
Relaxing Ambiance: Step into our serene and inviting spa environment, where every detail is carefully designed to create a calming atmosphere.
Customized Treatments: We understand that no two individuals are alike. Our therapists tailor each treatment to your specific preferences and needs, providing a truly personalized experience.
Dedication to Wellness: At Mindful Minerals, we are passionate about promoting overall wellness. Our treatments not only address physical concerns but also nurture your mental and emotional well-being.
Choose Mindful Minerals for an unforgettable journey of relaxation, rejuvenation, and self-care. We look forward to welcoming you to our spa oasis in Tampa.