Put Shaving In The Past With Laser Hair Removal
Oct 30, 2017
Blog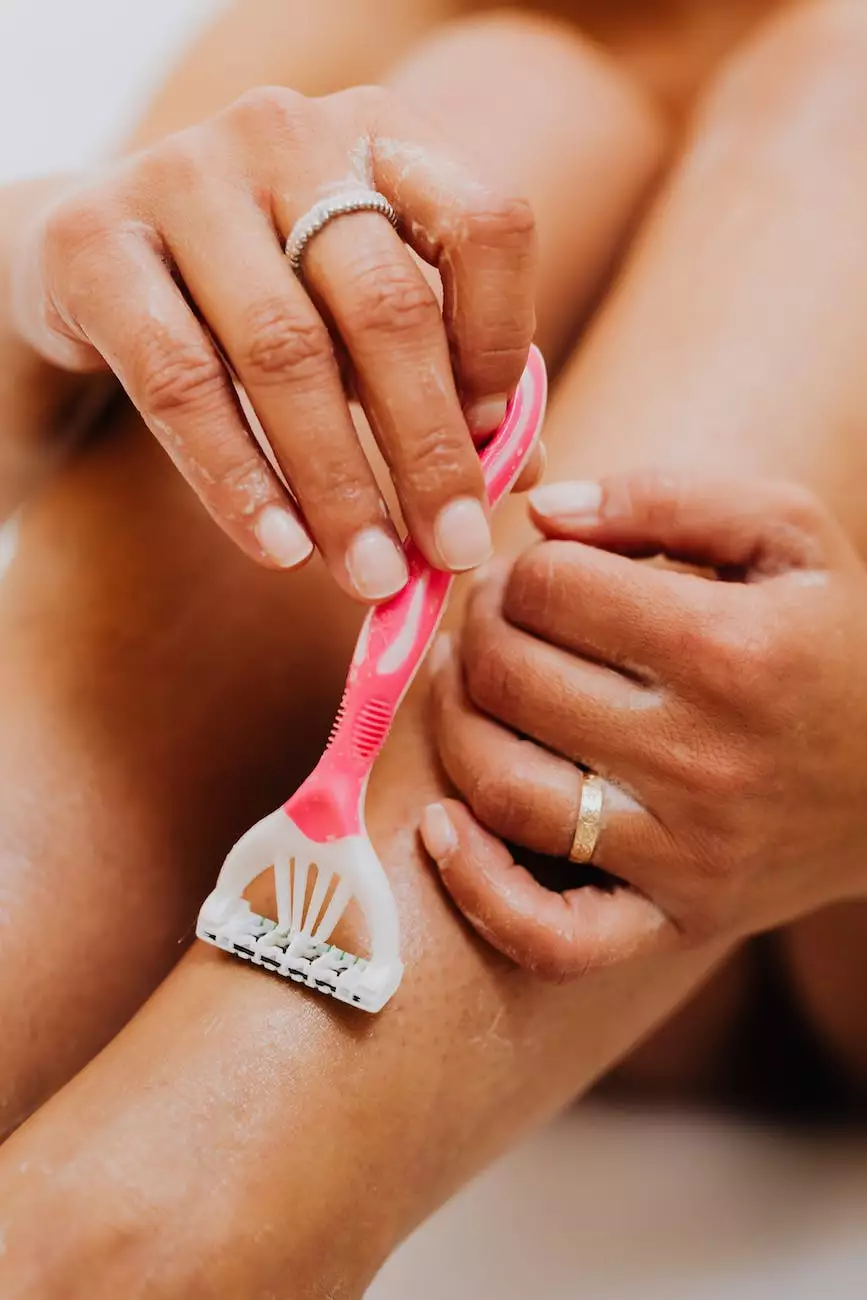 Introduction
Are you tired of the daily hassle of shaving or dealing with painful waxing appointments? Say goodbye to these outdated hair removal methods and welcome the revolutionary solution of laser hair removal. At Mindful Minerals, we believe in providing our clients with the most advanced and effective treatments, allowing them to enjoy smooth and hair-free skin without the constant need for maintenance. In this article, we will explore the numerous benefits of laser hair removal and why it is the ultimate solution for eliminating unwanted hair.
The Benefits of Laser Hair Removal
Laser hair removal offers a wide range of benefits that make it the preferred choice for individuals seeking a permanent hair reduction solution. Let's delve into the advantages:
1. Long-Lasting Results
Laser hair removal targets the hair follicles beneath the surface of the skin, effectively disabling their ability to regrow hair. As a result, you can enjoy long-lasting results, with many clients experiencing permanent hair reduction after multiple sessions. No more worrying about stubble or quick regrowth after shaving!
2. Precision and Speed
Laser technology allows for precise hair removal, selectively targeting dark, coarse hairs while leaving the surrounding skin undamaged. This makes it an ideal option for various areas of the body, including the face, legs, underarms, and bikini line. Additionally, laser treatments are relatively quick, with each session lasting anywhere from a few minutes to an hour, depending on the area being treated. Say goodbye to time-consuming hair removal routines!
3. Freedom from Ingrown Hairs
One of the most frustrating side effects of traditional hair removal methods is the occurrence of painful ingrown hairs. Laser hair removal eliminates this problem by targeting the root of the hair, preventing future ingrown hairs. You can achieve smooth and bump-free skin without the irritation and discomfort caused by ingrown hairs.
4. Versatility for All Skin Types
Unlike certain hair removal techniques that are more suitable for specific skin and hair types, laser hair removal is versatile and can be customized to match individual needs. With advancements in technology, lasers can effectively treat a wide range of skin tones and hair colors. Whether you have fair or dark skin, laser hair removal can provide excellent results.
5. Convenience and Cost-Effectiveness
Investing in laser hair removal can save you both time and money in the long run. Think about all the expenses associated with other hair removal methods such as razors, waxing appointments, or depilatory creams. With laser hair removal, you can achieve significant permanent hair reduction, eliminating the need for constant maintenance and additional expenses. Imagine the convenience of permanent hair reduction!
6. Improved Confidence and Self-Esteem
Unwanted hair can often impact our confidence and self-esteem. Laser hair removal not only provides physical benefits but also improves our emotional well-being by granting us the freedom to feel comfortable and confident in our own skin. The boost in self-confidence that comes with smooth, hair-free skin is invaluable.
Why Choose Mindful Minerals for Laser Hair Removal?
At Mindful Minerals, we pride ourselves on being at the forefront of laser hair removal technology and expertise. When you choose us, you can expect:
1. Highly Skilled Professionals
Our team of experienced and certified technicians is trained in the latest laser hair removal techniques to ensure safe and effective treatments. We prioritize client comfort and satisfaction, making each session a positive and rewarding experience.
2. State-of-the-Art Equipment
Utilizing cutting-edge laser technology, we ensure optimal outcomes for our clients. Our advanced equipment allows for precise and efficient hair removal, providing exceptional results in fewer sessions.
3. Personalized Treatment Plans
Every individual is unique, and we understand that. That's why we tailor our treatment plans to suit your specific needs and goals. Our knowledgeable professionals will assess your skin and hair type and create a customized plan that maximizes the benefits of laser hair removal.
4. Comfortable and Relaxing Environment
Our clinic is designed to provide a welcoming and relaxing atmosphere, ensuring that your laser hair removal experience is as comfortable as possible. We prioritize your comfort and safety throughout the entire process.
5. Ongoing Support and Aftercare
At Mindful Minerals, our commitment to you doesn't end after your treatment sessions. We provide comprehensive aftercare instructions and support to ensure the best possible results. Our team is always available to address any concerns you might have.
Conclusion
Say goodbye to the hassle and inconvenience of traditional hair removal methods and embrace the permanent solution of laser hair removal. Mindful Minerals offers high-quality, safe, and effective treatments that can help you achieve the smooth and hair-free skin you desire. Don't waste any more time on temporary fixes, make the switch to laser hair removal and enjoy the countless benefits it provides. Contact us today to schedule your consultation and take the first step towards a future without shaving!