Pomegranate Antioxidant Cleanser
Dec 11, 2021
Skincare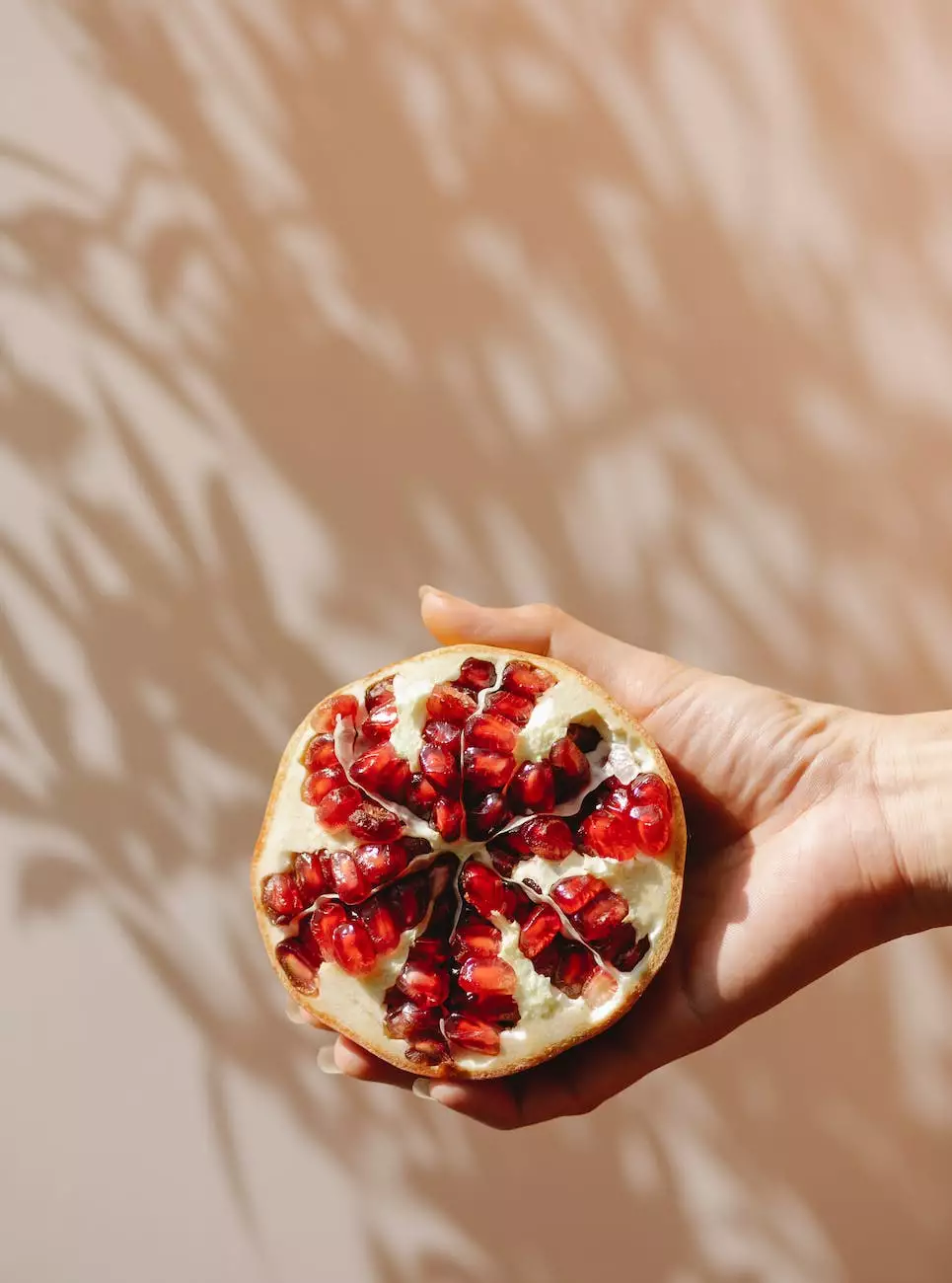 Introduction
Welcome to Mindful Minerals, your go-to source for high-quality skincare products. Our Pomegranate Antioxidant Cleanser is a true game-changer in skincare, delivering noticeable results and radiant skin. Discover the power of pomegranate in this rejuvenating cleanser.
Benefits of Pomegranate
Pomegranate is a fruit renowned for its rich antioxidant properties. When it comes to skincare, antioxidants play a vital role in neutralizing free radicals, minimizing oxidative stress, and promoting healthy cell turnover. Our Pomegranate Antioxidant Cleanser harnesses the goodness of this exceptional fruit, offering numerous benefits for your skin.
1. Deep Cleansing
The Pomegranate Antioxidant Cleanser effectively removes dirt, impurities, and excess oil from your skin, providing a thorough and deep cleanse. Say goodbye to clogged pores and hello to a refreshed complexion.
2. Nourishing and Hydrating
Infused with nourishing ingredients, our cleanser helps replenish and hydrate your skin, leaving it soft, supple, and glowing. Pomegranate extract works synergistically with other natural ingredients to improve skin's moisture retention and overall texture.
3. Anti-Aging Properties
Pomegranate is packed with antioxidants, vitamins, and minerals that promote collagen production, firmness, and elasticity. Regular use of our Pomegranate Antioxidant Cleanser can help reduce the appearance of fine lines, wrinkles, and dullness, revealing a more youthful complexion.
4. Brightening and Even-Toning
Uneven skin tone and dark spots can be a thing of the past. The powerful antioxidants in our cleanser help fade discoloration and promote a more even complexion, leaving your skin beautifully radiant and glowing.
How to Use
To experience the optimum benefits of our Pomegranate Antioxidant Cleanser, follow these simple steps:
Start by dampening your face with lukewarm water.
Apply a small amount of the cleanser to your fingertips.
Gently massage the cleanser onto your face in circular motions, avoiding the eye area.
Rinse thoroughly with warm water.
Pat your skin dry with a clean towel.
For best results, follow with your favorite moisturizer from our Mindful Minerals skincare range.
Why Choose Mindful Minerals
At Mindful Minerals, we understand the importance of natural and effective skincare. Our Pomegranate Antioxidant Cleanser is crafted with utmost care to provide you with a transformative skincare experience. Here are a few reasons why our customers love us:
Quality Ingredients: We use only the finest, sustainably sourced ingredients for our products, ensuring their effectiveness and safety for your skin.
Ethical Practices: We are committed to cruelty-free and eco-conscious practices, making a positive impact on both your skin and the environment.
Visible Results: Our products are formulated to deliver noticeable results, helping you achieve your skincare goals and bring out your natural beauty.
Satisfaction Guarantee: We stand behind the quality and effectiveness of our products. If you're not satisfied, we offer a hassle-free return policy.
Shop Now
Experience the rejuvenating power of our Pomegranate Antioxidant Cleanser and unlock radiant, healthy skin. Shop now and discover the Mindful Minerals difference!
Note: As with any skincare product, it's recommended to perform a patch test before regular use to ensure compatibility with your skin type. If any irritation occurs, discontinue use and consult a dermatologist.
© 2022 Mindful Minerals. All rights reserved.