The Ultimate Ageless Skin Hydrating Serum
Mar 4, 2020
Skincare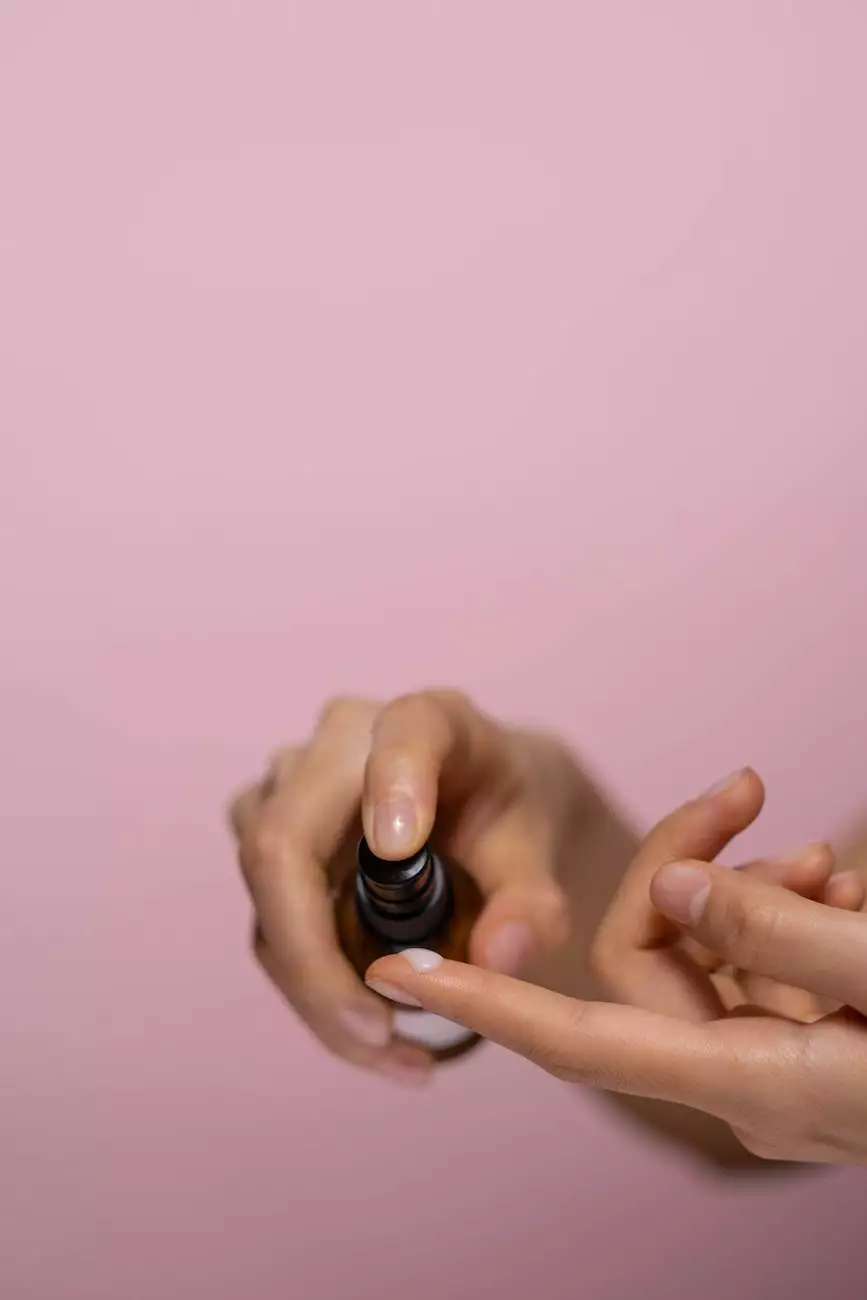 Introduction
Welcome to Mindful Minerals, your destination for top-quality skincare products. We are proud to present our exceptional Ageless Skin Hydrating Serum, designed to help you achieve hydrated, youthful, and radiant skin. Let's dive into the details of this remarkable serum for optimum skin rejuvenation.
Why Choose Ageless Skin Hydrating Serum?
Ageless Skin Hydrating Serum is the epitome of advanced skincare. With its potent formula, it effectively nourishes your skin, leaving it revitalized and rejuvenated. Developed by our team of experts, this serum is the ultimate solution for combatting aging signs and restoring your skin's natural radiance.
The Science behind Ageless Skin Hydrating Serum
Our Ageless Skin Hydrating Serum is meticulously crafted with high-quality, natural ingredients that work in synergy to deliver exceptional results. By understanding the science behind our formulation, you can better comprehend the benefits this serum can offer.
Powerful Hydration
The star component of our serum is its deeply hydrating formula. With a blend of hyaluronic acid, a powerful humectant, and botanical extracts, this serum locks in moisture, resulting in plump and supple skin. The hydration it provides is long-lasting, ensuring your skin remains nourished throughout the day.
Revitalizing Botanicals
Ageless Skin Hydrating Serum is enriched with a variety of revitalizing botanical extracts. These natural ingredients, including aloe vera, chamomile, and green tea, work harmoniously to soothe and calm the skin, reducing inflammation and redness. Their antioxidant properties protect the skin from free radicals, promoting a youthful and healthy complexion.
Collagen Boosting
Incorporated in our serum is a specialized blend of peptides and vitamins that stimulate collagen production. Collagen is a vital structural protein responsible for maintaining skin elasticity and firmness. By enhancing collagen synthesis, Ageless Skin Hydrating Serum helps diminish the appearance of fine lines, wrinkles, and sagging skin, ultimately revealing a more youthful complexion.
The Benefits of Ageless Skin Hydrating Serum
Our serum offers a multitude of benefits that will transform your skincare routine:
Intense Hydration
Ageless Skin Hydrating Serum deeply moisturizes and replenishes dry skin, tackling the tightness and discomfort associated with dehydration. Experience the transformative power of our serum as it leaves your skin feeling soft and supple.
Reduced Signs of Aging
By stimulating collagen production and delivering essential nutrients to your skin, our serum visibly diminishes fine lines, wrinkles, and age spots. Reveal smoother and more youthful-looking skin with regular use.
Improved Skin Texture
The lightweight and non-greasy formulation of our serum ensures quick absorption, allowing the active ingredients to penetrate deep into your skin. This helps to refine and improve skin texture, minimizing the appearance of pores and promoting a smoother complexion.
Enhanced Radiance
Ageless Skin Hydrating Serum revitalizes and brightens dull and lackluster skin. With consistent use, you will notice a natural radiance that emanates from within, giving you a healthy and glowing complexion.
How to Use Ageless Skin Hydrating Serum
To unlock the full potential of our Ageless Skin Hydrating Serum, follow these simple steps:
Step 1: Cleanse
Start by cleansing your face thoroughly using a gentle cleanser appropriate for your skin type. This prepares your skin for optimal absorption of the serum.
Step 2: Apply
Dispense a small amount of the serum onto your fingertips and gently massage it onto your face, neck, and décolletage. Allow the serum to absorb fully before moving on to the next step in your skincare routine.
Step 3: Moisturize
Follow up with your favorite moisturizer to lock in the hydrating benefits of the serum. This helps to seal the serum and maximize its effectiveness.
Embrace a New Era of Skincare with Ageless Skin Hydrating Serum
Elevate your skincare routine with the Mindful Minerals Ageless Skin Hydrating Serum. This exquisite formulation is tailored to address your skin's specific needs, providing you with a visibly rejuvenated and radiant complexion. Experience the transformative power of this high-end serum and unlock the secret to ageless skin.
Order Your Ageless Skin Hydrating Serum Today
Don't miss out on the opportunity to enhance your beauty regimen. Visit Mindful Minerals' online store and order your Ageless Skin Hydrating Serum today. Reveal youthful, radiant skin and indulge in the luxurious experience that only our high-end skincare products can provide.
Customer Testimonials
"I've tried numerous serums, but nothing compares to Ageless Skin Hydrating Serum. It has transformed my dry and dull skin into a radiant and hydrated complexion. Highly recommended!" - Lisa S.
"Mindful Minerals' Ageless Skin Hydrating Serum is worth every penny. The results speak for themselves. My skin is firmer, smoother, and has a natural glow. I can't imagine my skincare routine without it!" - Michael R.
"After searching for the perfect serum, I finally found Ageless Skin Hydrating Serum. It has become a staple in my skincare routine, and it never disappoints. My skin looks and feels amazing!" - Emily T.
Contact Us
If you have any questions or need further assistance, please don't hesitate to reach out to us. Our dedicated customer support team is always ready to help you. You can contact us via email at [email protected] or call us at +1 (123) 456-7890.
Conclusion
Ageless Skin Hydrating Serum from Mindful Minerals is the ultimate solution for achieving youthful and radiant skin. With its exceptional hydrating properties, revitalizing botanicals, and collagen-boosting effects, our serum transcends ordinary skincare routines. Experience the transformative benefits of our high-end Ageless Skin Hydrating Serum and embark on a journey to ageless beauty.