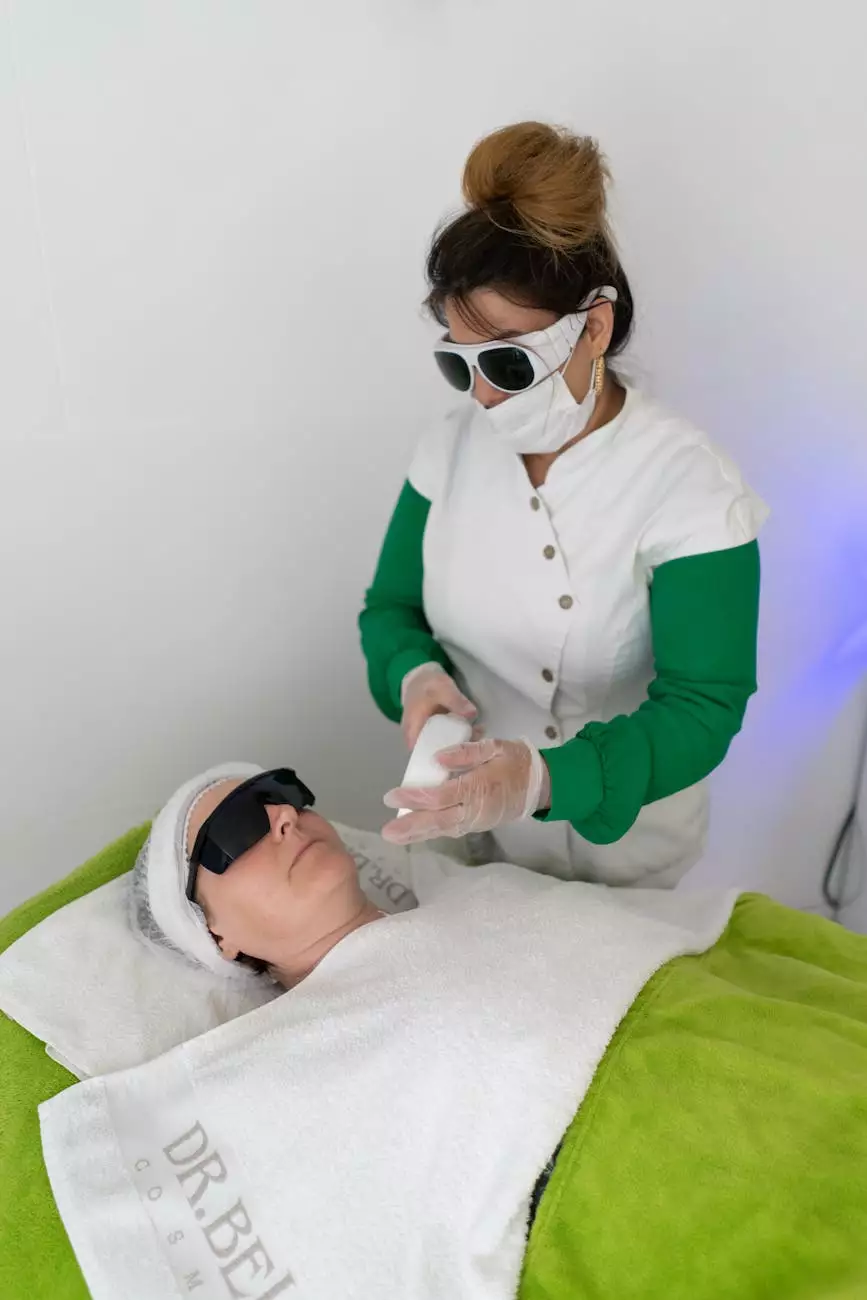 Experience the freedom of smooth, hairless skin with laser hair removal services in Delray Beach, proudly offered by Mindful Minerals. Our state-of-the-art technology combined with skilled professionals ensures effective and long-lasting results for both men and women.
Why Choose Mindful Minerals for Laser Hair Removal?
At Mindful Minerals, we understand the frustration and inconvenience that unwanted hair can bring. Our laser hair removal treatments are designed to provide you with a hassle-free solution, saving you time and energy spent on traditional hair removal methods. Here's why you should choose us:
1. Advanced Laser Technology
We utilize the latest FDA-approved laser technology to safely and effectively target and remove unwanted hair from various areas of the body with precision. Our advanced devices ensure minimal discomfort and maximum efficiency, delivering impressive results.
2. Highly Skilled Professionals
Our team of experienced and certified laser hair removal technicians are experts in their field. They possess the knowledge and expertise required to tailor treatments to your specific needs, ensuring optimal results and your satisfaction.
3. Customized Treatment Plans
No two individuals are alike, and neither are their hair removal needs. At Mindful Minerals, we develop personalized treatment plans to address your unique requirements. Whether you want to target small or large areas, our customized approach guarantees the best outcome for your hair removal journey.
4. Comprehensive Coverage
We offer laser hair removal services for various areas, including:
Face and neck
Arms and underarms
Legs and bikini area
Back and chest
And more!
No matter which part of your body you wish to treat, our skilled technicians have the expertise to deliver exceptional results.
5. Safe and Proven Results
Your safety and satisfaction are our utmost priorities. Our laser hair removal treatments have been thoroughly tested and proven to be safe and effective, giving you peace of mind throughout the process. Say goodbye to razors, waxing, or plucking, and embrace long-lasting smoothness!
Prepare for Your Laser Hair Removal Appointment
Prior to your laser hair removal session at Mindful Minerals, there are a few guidelines to follow to ensure the best possible outcome:
Avoid sun exposure and tanning beds for at least two weeks before treatment.
Shave the treatment area before your appointment for optimal laser energy absorption.
Avoid applying lotions, creams, or makeup to the area being treated on the day of your appointment.
Inform our technicians about any medications, medical conditions, or recent cosmetic procedures.
Listen to and follow any additional instructions provided by our team to maximize results and minimize risks.
By following these simple steps, you can ensure a smoother laser hair removal experience and enhance the effectiveness of the treatment.
Book Your Laser Hair Removal Appointment Today!
Ready to embrace hair-free, smooth skin? We invite you to schedule your laser hair removal appointment at Mindful Minerals in Delray Beach today. Our skilled professionals will guide you through the process, answer any questions you may have, and ensure your comfort and satisfaction.
Contact us now to get started on your journey to permanently reduce unwanted hair with our safe, efficient, and long-lasting laser hair removal treatments. Discover the freedom of silky-smooth skin at Mindful Minerals!