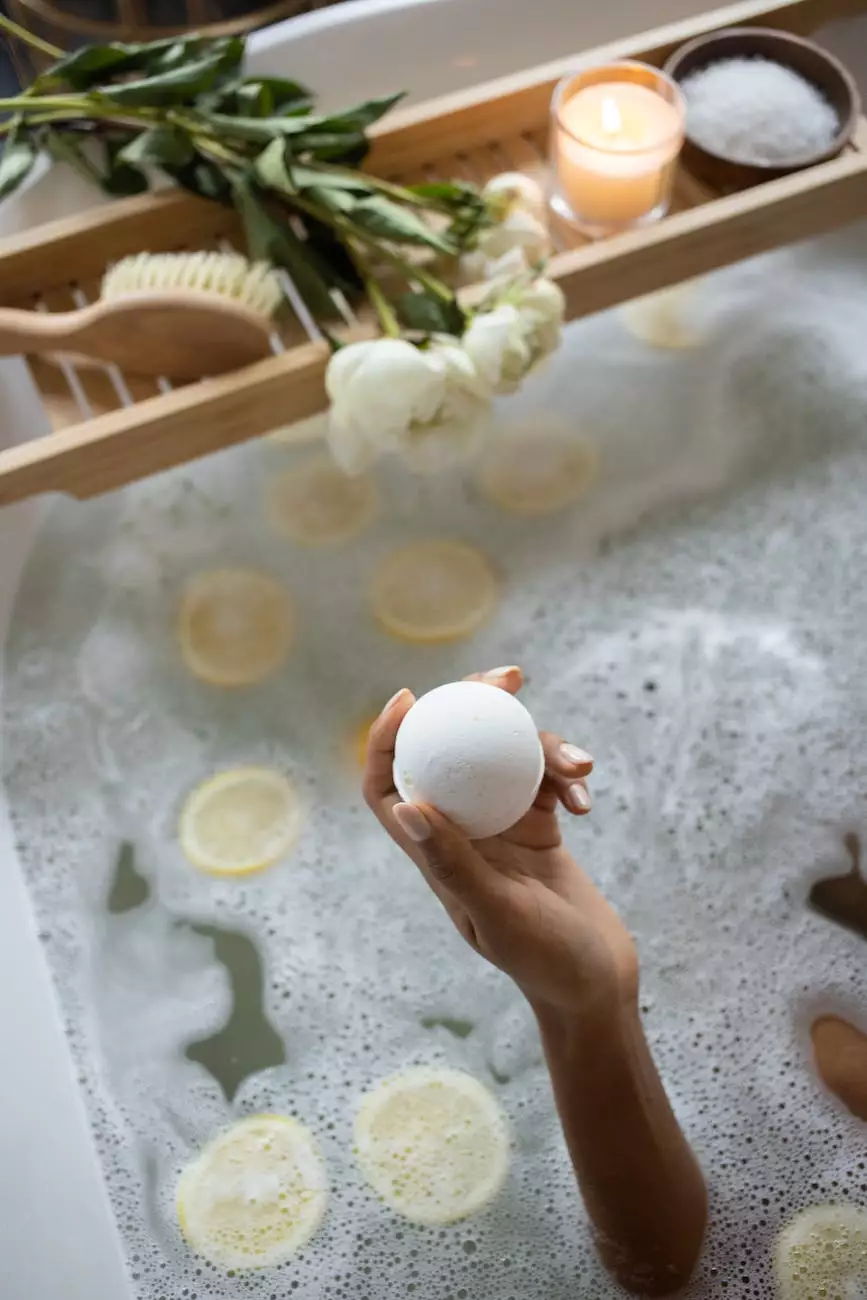 Indulge in a Luxurious Bath Experience
Experience the ultimate relaxation with the Lump of Coal Bath Bomb from Mindful Minerals. Our high-quality bath bomb is designed to provide a luxurious and rejuvenating bath experience, leaving your skin feeling soft and nourished.
Benefits of Our Lump of Coal Bath Bomb
The Lump of Coal Bath Bomb is meticulously crafted to deliver a multitude of benefits for your mind, body, and skin. Let's explore some of the amazing features that make our bath bomb stand out:
1. Detoxification
Infused with activated charcoal and essential oils, our Lump of Coal Bath Bomb helps draw out impurities and toxins from your skin. Enjoy a detoxifying soak that leaves your skin feeling deeply cleansed and refreshed.
2. Skin Nourishment
Formulated with nourishing ingredients like shea butter and coconut oil, our bath bomb provides intense hydration to your skin. It helps to keep your skin moisturized, promoting a healthy and youthful appearance.
3. Aromatherapy Experience
Immerse yourself in the soothing scents of the Lump of Coal Bath Bomb. The carefully selected blend of essential oils creates a tranquil ambiance, promoting relaxation and relieving stress.
4. Rejuvenation and Relaxation
Indulge in a much-needed self-care session with our Lump of Coal Bath Bomb. Imbued with skin-loving ingredients and aromatic essences, it's the perfect addition to your bath ritual. Let your worries melt away as you soak in serenity and bliss.
How to Use
Using our Lump of Coal Bath Bomb is simple:
Fill your bathtub with warm water.
Drop the bath bomb into the water.
Watch as it fizzes, releasing its nourishing ingredients and captivating aroma.
Step into the tub and enjoy a luxurious soak for at least 20 minutes.
Rinse your body with clean water after bathing.
Make Bath Time Extraordinary
Enhance your bathing experience with Mindful Minerals' Lump of Coal Bath Bomb. Immerse yourself in a world of relaxation and self-indulgence. Treat your senses to the delightful fusion of aromas and let your skin reap the benefits of our carefully selected ingredients.
Why Choose Mindful Minerals?
There are numerous reasons why Mindful Minerals is the preferred destination for high-quality bath products:
Premium Quality: Our Lump of Coal Bath Bomb is crafted with the utmost care and precision, using only the finest ingredients.
Exquisite Formulations: We believe in the power of natural ingredients and create our products with a blend of science and nature.
Exceptional Benefits: Experience the rejuvenating effects of our bath bomb, ensuring a luxurious self-care routine.
Eco-Friendly Practices: Mindful Minerals is committed to sustainability, using eco-friendly packaging and environmentally conscious manufacturing processes.
Customer Satisfaction: We prioritize our customers' happiness and provide excellent customer service to address any concerns or queries.
Transform Your Bathing Experience Today
Visit Mindful Minerals to discover the Lump of Coal Bath Bomb and unlock a world of relaxation and rejuvenation. Treat yourself or surprise a loved one with this luxurious bath accessory that will leave you feeling pampered and renewed.
Contact Us
If you have any questions or need further assistance, our friendly customer support team is here to help. Reach out to us via email or phone, and we'll ensure a prompt response.
Thank you for choosing Mindful Minerals. We look forward to enhancing your bathing experience!