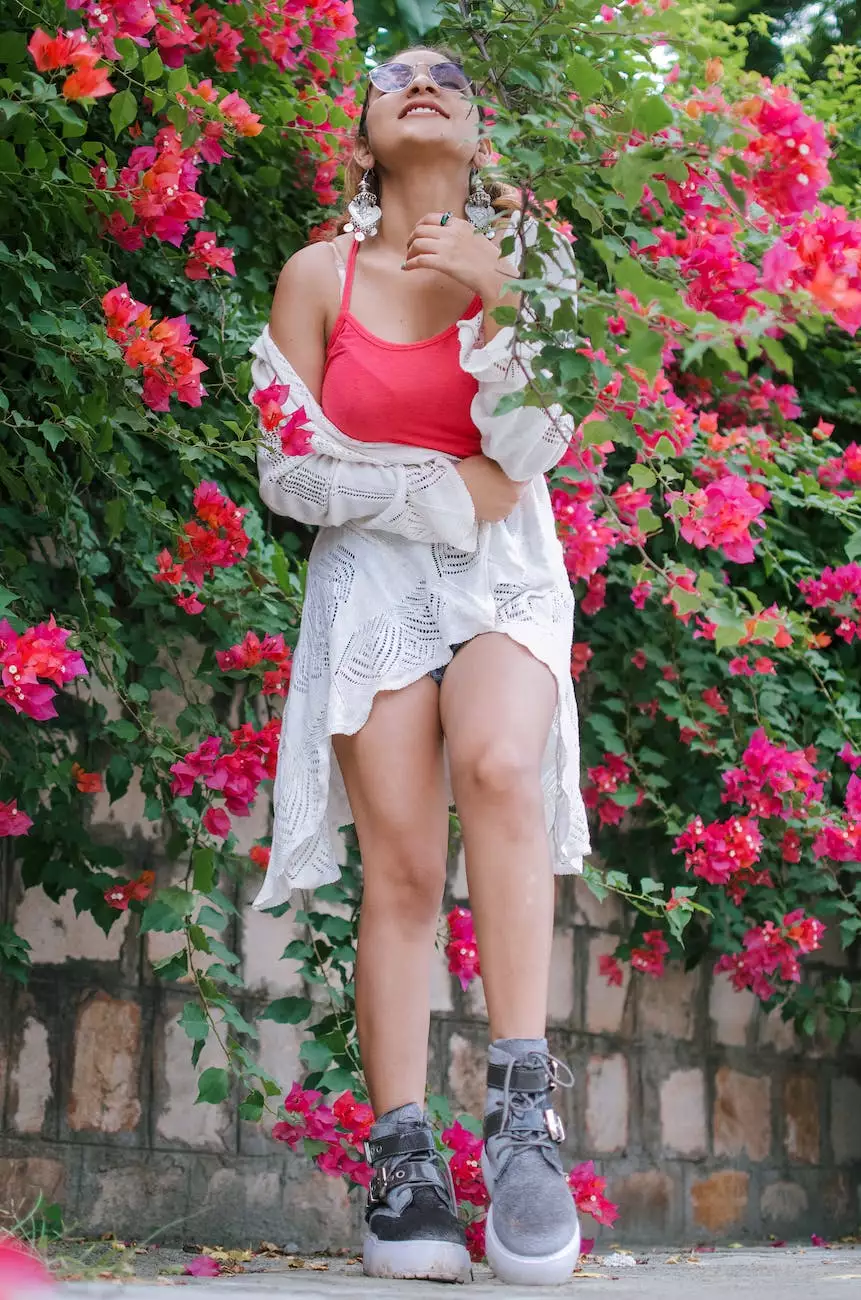 Welcome to Mindful Minerals, your ultimate destination for high-quality summer clothing. With a focus on trendy designs, comfort, and sustainability, we offer a wide range of apparel to suit your warm weather needs.
Trending Styles for the Sunny Season
At Mindful Minerals, we understand the importance of staying fashionable during summer. Our collection of summer clothing is carefully curated to bring you the latest trends that will make you stand out from the crowd.
Light and Breathable Fabrics
When it comes to summer clothing, comfort is key. We take pride in selecting fabrics that are lightweight and breathable, allowing you to stay cool even on the hottest days. Whether you're exploring the city or relaxing at the beach, our clothes will keep you feeling fresh and comfortable.
Vibrant Colors and Patterns
Add a pop of color to your summer wardrobe with our vibrant clothing options. From vivid prints to bold solids, we have something for everyone. Express your unique style and embrace the spirit of summer with our range of beautiful hues and eye-catching patterns.
Essential Summer Clothing Pieces
Make the most of the season with our essential summer clothing pieces. Here are some of the must-haves that will elevate your warm weather style:
1. Flowy Maxi Dresses
Stay effortlessly chic with our collection of flowy maxi dresses. Perfect for both day and night, these dresses offer a flattering silhouette and provide a breezy, relaxed vibe. Whether you're attending a beach wedding or going out for brunch, our maxi dresses will make you feel elegant and stylish.
2. Lightweight Tops
Beat the heat with our range of lightweight tops. From airy cotton tees to stylish off-shoulder blouses, our tops are designed to keep you cool without compromising on style. Pair them with your favorite shorts or skirts for a laid-back yet fashionable look.
3. Breathable Bottoms
Stay comfortable all day long with our selection of breathable bottoms. Choose from flowy skirts, relaxed-fit shorts, and comfortable linen pants. Our bottoms are designed to provide the perfect balance of style and comfort, allowing you to move freely while looking fabulous.
4. Versatile Swimwear
Make a splash with our collection of versatile swimwear. Whether you're lounging by the pool or taking a dip in the ocean, our swimwear offers the perfect blend of fashion and functionality. Choose from bikinis, one-pieces, or tankinis in a variety of colors and styles.
Elevate Your Summer Style
At Mindful Minerals, we believe that sustainable fashion can be stylish and affordable. Our commitment to eco-friendly practices ensures that our clothing is not only good for you but also for the planet. By choosing our summer clothing, you're making a conscious decision to support ethical fashion.
Shop our collection of summer clothing today and embrace the sunny season with confidence. Stay trendy, comfortable, and eco-conscious with Mindful Minerals.