Treatments & Skin Routines
Sep 6, 2022
Skincare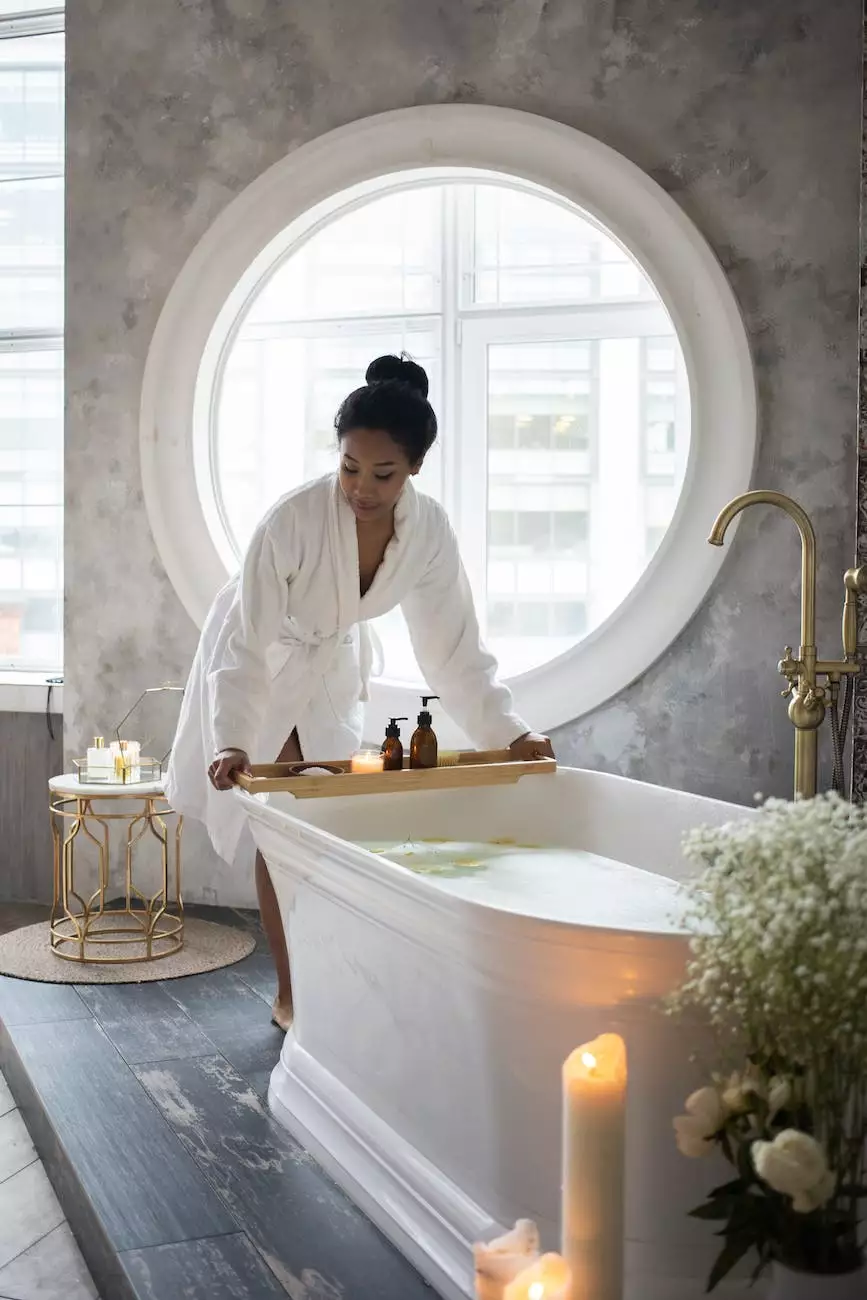 Introduction
Welcome to Mindful Minerals, your ultimate destination for treating your skin to luxurious and effective skincare routines. In this section, we will explore a wide array of treatments and skin routines that will enhance your skincare regimen and help you achieve a radiant and revitalized complexion.
The Importance of Skincare Treatments
Your skin is the largest organ in your body and acts as a protective barrier. It is crucial to maintain its health and vitality to ensure overall well-being. Skincare treatments play a vital role in nourishing and rejuvenating your skin, helping to address specific concerns, and promoting a healthy and youthful appearance.
Choosing the Right Treatment
At Mindful Minerals, we understand that each individual's skin is unique. That's why we offer a diverse range of treatments and skin routines tailored to various skin types and concerns. Whether you are looking to minimize wrinkles and fine lines, combat acne and blemishes, or simply give your skin a vibrant glow, we have the perfect solution for you.
Treatment Options:
1. Rejuvenating Facial Therapy
Our rejuvenating facial therapy utilizes the power of natural and organic ingredients to replenish and revitalize your skin. This treatment combines deep cleansing, exfoliation, and customized serums to target specific concerns, leaving your skin feeling refreshed and rejuvenated.
2. Anti-Aging Skincare Routine
Experience the wonders of our anti-aging skincare routine, designed to combat the signs of aging and restore youthful radiance. This regimen includes specialized products infused with potent antioxidants, collagen-boosting ingredients, and nourishing botanicals to reduce the appearance of wrinkles, tighten sagging skin, and promote a more youthful complexion.
3. Acne Clearing Treatment
Banish stubborn acne and blemishes with our acne clearing treatment. This comprehensive approach includes gentle yet effective exfoliation, deep pore cleansing, and targeted serums to combat breakouts, reduce inflammation, and promote a clearer complexion. Say goodbye to acne and hello to healthy, glowing skin.
4. Brightening and Hydrating Facial
Revitalize dull and lackluster skin with our brightening and hydrating facial. This treatment focuses on restoring radiance, improving skin texture, and enhancing hydration levels. Powerful botanical extracts and vitamin-rich serums work together to reveal a more luminous and nourished complexion.
Benefits of Regular Skin Routines
Implementing a consistent skincare routine is paramount in achieving and maintaining healthy skin. Regular treatments and ongoing skincare rituals offer a plethora of benefits, such as:
Improved skin texture and tone
Increased collagen production
Strengthened skin barrier
Reduced signs of aging
Minimized appearance of pores
Enhanced natural glow
Hydrated and nourished skin
Personalized Skincare Consultation
At Mindful Minerals, we understand that finding the right skincare routine can be overwhelming amidst the vast array of options available. We offer personalized skincare consultations to help you navigate through the choices and curate a routine tailored to your skin's unique needs.
During the consultation, our expert skincare specialists will assess your skin type, analyze any specific concerns, and recommend the most suitable treatments and routines for you. With their guidance, you can embark on a transformative journey towards healthier, more radiant skin.
Conclusion
Investing in treatments and skin routines is an investment in yourself and your well-being. At Mindful Minerals, we believe that everyone deserves healthy and beautiful skin. Discover the transformative power of our treatments and let us guide you towards achieving the radiant complexion you've always desired.