New Locs - Interlocking | Locs and Beauty Services in Largo
Oct 24, 2020
Beauty Lounge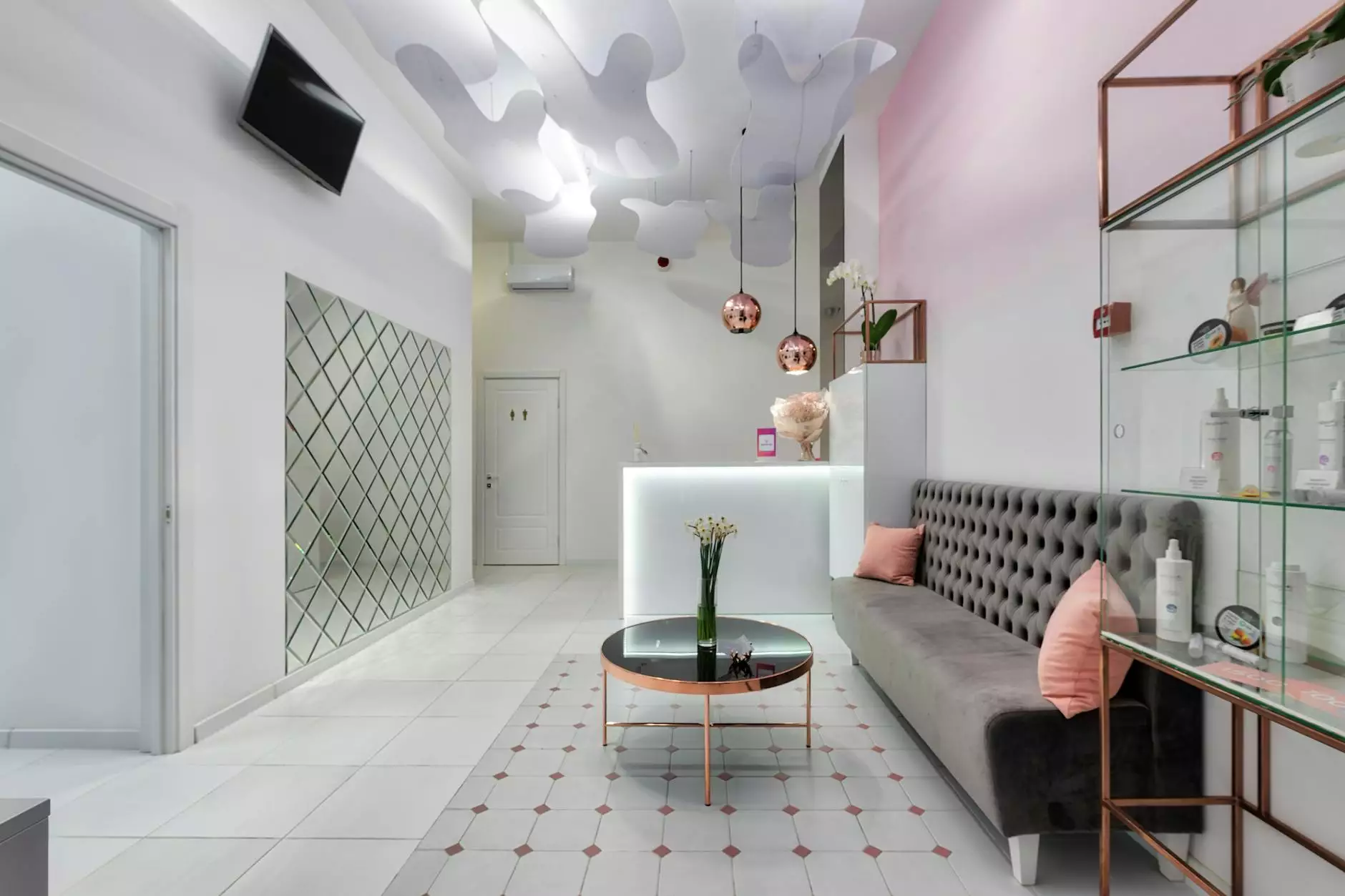 Introduction
Welcome to Mindful Minerals' New Locs - Interlocking service page! With years of experience in the industry, we take pride in offering exceptional locs and beauty services in Largo. Our team consists of highly skilled professionals who are dedicated to providing top-notch services tailored to meet your individual needs.
The Art of Interlocking
If you're seeking a technique that ensures the durability and flexibility of your locs, look no further. At Mindful Minerals, we specialize in interlocking, a method that has gained popularity among loc enthusiasts. Interlocking involves weaving your hair in a way that creates a strong, interlocked pattern, preventing unraveling and promoting overall loc health.
Why Choose Interlocking?
Interlocking offers numerous benefits compared to traditional loc maintenance methods. By opting for our New Locs - Interlocking service, you'll experience:
Long-lasting locs: Interlocking ensures your locs remain intact for an extended period, reducing the need for frequent maintenance.
Flexibility: With interlocking, your locs can be styled in various ways while maintaining their strength and integrity.
Improved loc health: The interlocking process promotes hair growth and minimizes breakage, resulting in healthier, more vibrant locs.
Efficient maintenance: Interlocked locs require less time to maintain, allowing you to focus on enjoying your beautiful hairstyle.
Our Process
At Mindful Minerals, we follow a meticulous process to ensure outstanding results:
1. Consultation and Assessment
During your initial consultation, our skilled loc specialists will assess your current locs and discuss your desired outcomes. We believe in understanding our clients' expectations to create a personalized plan that meets their unique needs.
2. Interlocking Technique
Using our years of expertise, we employ the interlocking technique to create strong, interwoven locs. Our professionals work meticulously, ensuring every loc is properly interlocked, enhancing durability and overall appearance.
3. Post-Interlocking Care
After completing the interlocking process, we provide comprehensive instructions on how to care for your locs. Our team will equip you with the knowledge needed to maintain healthy, well-maintained locs between appointments.
Why Choose Mindful Minerals for New Locs - Interlocking?
Choosing the right loc salon is essential for achieving the results you desire. Here are some reasons why Mindful Minerals should be your go-to choice:
1. Expertise and Experience
With years of experience in the industry, our loc specialists possess unparalleled expertise in interlocking techniques. We stay updated with the latest trends and innovations to provide you with exceptional results.
2. Personalized Approach
We understand that every client is unique, and we pride ourselves on offering personalized services. Our team will work closely with you to understand your vision and create locs that align with your desired outcome.
3. High-Quality Products
Mindful Minerals believes in using high-quality products that contribute to the health and longevity of your locs. We carefully select our supplies to ensure optimal performance and minimal damage to your hair.
4. Exceptional Customer Care
Our commitment to customer satisfaction drives us to provide exceptional care. We prioritize open communication and listen attentively to your concerns, ensuring you feel heard and valued throughout your journey with us.
Contact Us Today!
Ready to enhance the beauty of your locs through our New Locs - Interlocking service? Contact the leading loc experts at Mindful Minerals today! Our friendly team is here to answer any questions you may have and schedule your appointment. Join our growing list of satisfied clients who enjoy stunning, interlocked locs!
Conclusion
Thank you for visiting Mindful Minerals' New Locs - Interlocking service page. We hope this comprehensive guide has provided you with valuable insights into what sets our services apart. Through our expertise, personalized approach, and dedication to exceptional customer care, we strive to exceed your expectations. Contact us today to embark on your journey towards beautiful, interlocked locs that truly reflect your unique style and personality.